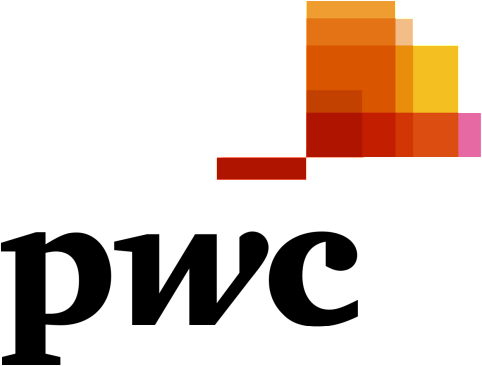 Job title: Credit Risk Modelling Senior Associate

Company: PwC

Expected salary:

Location: Toronto, ON
Credit Risk Modelling Senior Associate Job Details:
Line of Service Assurance
Industry/Sector Not Applicable
Specialism Conduct and Compliance
Management Level Senior Associate
Job Description & Summary A career in our Financial Risk Management Credit Risk Modelling practice will provide you with the opportunity to help financial institutions rethink their approach to risk by developing a distinctive strategy and creating capabilities and performance. We play an important part in helping our clients assess, design and develop solutions that not only help them manage risk but also transform risk and complexity into a sustainable advantage.
Our team helps financial institutions with predictive modeling needs, including but not limited to, measure and manage the risk associated with borrowers, counterparties or other third parties who have a financial or contractual commitment to them, expected credit loss measurement (IFRS9 and CECL), capital measurement/stress testing. As part of the team, you'll help with credit risk modeling, model risk management as well as climate risk modeling for financial institutions.
Meaningful work you'll be part of
As a Credit Risk Modelling Senior Associate, you'll work as part of a team of problem solvers, helping to solve complex business issues from strategy to execution. Responsibilities include but are not limited to:
Model development, validation and implementation of Retail and Wholesale credit risk methodologies including obligor and facility risk rating, Basel regulatory capital and economic capital models, allowance for loan and lease loss models (e.g., IFRS9). Assist assurance teams with reviews of clients' model development and validation processes
AI and machine learning model development and validation
Model risk governance and controls related activities supporting clients in managing model risk across multiple asset classes
Collaborate with the team members at various levels to lead and develop compelling client proposals, white papers, thought leadership and points of view, describing the business challenge and proposed business solution on the topics such as GenAI, climate risk modeling etc.
Build and maintain effective, trusting and collaborative client relationships
Experiences and skills you'll use to solve
Sufficient experience and exposure to financial services risk practices, credit risk modeling including retail and wholesale credit modeling techniques for adjudication, capital management, and allowance modeling/ or calculations (e.g. IFRS9)
Development, implementation and assessment of quantitative credit risk measurement methodologies
Solid understanding and knowledge of credit risk processes, credit risk analytics, risk rating methodologies, risk management policies and risk management organization structures
Significant experience and proven ability in at least one of the following programming languages/softwares: Python, R, SQL, SAS, C++, etc.
Exposure to a wide range of retail (consumer and small business) and commercial lending products and processes (such as commercial & industrial loans, commercial real estate, asset-based lending, project finance, leasing, etc.) would be an asset
Master's degree in Economics, Statistics, Mathematics, Physics, Engineering, Financial Engineering or other relevant fields
PRM, FRM or CFA designation would be an asset
Proven abilities, especially creative problem-solving, to utilize credit risk management software, data and methodology in the completion of client engagements, including leveraging related technology vendors and their application
Ability to prioritize and work on multiple projects at the same time
A demonstrated commitment to valuing differences and working alongside diverse people and perspectives
Why you'll love PwC
We're inspiring and empowering our people to change the world. Powered by the latest technology, you'll be a part of amazing teams helping public and private clients build trust and deliver sustained outcomes. This meaningful work, and our continuous development environment, will take your career to the next level. We reward your impact, and support your wellbeing, through a competitive compensation package, inclusive benefits and flexibility programs that will help you thrive in work and life. Learn more about us at .
Your Application to PwC
We embrace new technology to deliver securely and differently for our candidates. To protect your personal information, apply at and visit to learn more about what your recruitment experience could look like.
The most connected firm through activity based working
PwC Canada is committed to cultivating an inclusive, hybrid work environment – one that is collaborative, supportive and productive. We work in-person and virtually, as is best suited for our clients, teams and people. We want you to be intentional with your work, how you do it and where it's done. PwC offices are hubs of connectivity and learning. We strongly encourage our people to prioritise in-person work, whether it's in the office or at a client site. This means we expect you to be in-person (either with clients or in the office) at least half of your time. We know that hybrid work is all about balance, and capturing the benefits of in-person work is essential to your growth at the firm. Exact expectations for your team can be discussed with your interviewer.
Education (if blank, degree and/or field of study not specified) Degrees/Field of Study required:
Degrees/Field of Study preferred:
Certifications (if blank, certifications not specified)
Required Skills
Optional Skills
Desired Languages (If blank, desired languages not specified)
Travel Requirements Not Specified
Available for Work Visa Sponsorship? No
Government Clearance Required? No
Job Posting End Date
At PwC Canada, our most valuable asset is our people and we grow stronger as we learn from one another. We're committed to creating an equitable and inclusive community of solvers where everyone feels that they truly belong. We understand that experience comes in many forms and building trust in society and solving important problems is only possible if we reflect the mosaic of the society we live in.
We're committed to providing accommodations throughout the application, interview, and employment process. If you require an accommodation to be at your best, please let us know during the application process.
To learn more about inclusion and diversity at PwC Canada: https://www.pwc.com/ca/en/about-us/diversity-inclusion.html. Be a part of The New Equation.
Chez PwC Canada, notre atout le plus précieux, c'est notre personnel. Et c'est en apprenant les uns des autres que nous devenons plus forts. Nous avons à cœur de créer une communauté équitable et inclusive de professionnels de la résolution de problèmes, dans laquelle chacun se sent vraiment à sa place. Nous savons que l'expérience peut prendre diverses formes et, pour nous, donner confiance au public et résoudre des problèmes importants n'est possible que si notre milieu de travail reflète la diversité de la société dans laquelle nous vivons.
Nous tenons à répondre à vos besoins tout au long du processus de demande d'emploi, d'entrevue et d'embauche. Si vous avez besoin de mesures d'adaptation pour être parfaitement à l'aise, faites-le-nous savoir à l'étape de la demande d'emploi.
Pour en savoir plus sur l'inclusion et la diversité chez PwC Canada: https://www.pwc.com/ca/fr/about-us/diversity-inclusion.html. Faites partie de La Nouvelle équation.
Apply for the job now!
Also, check out other jobs in Canada