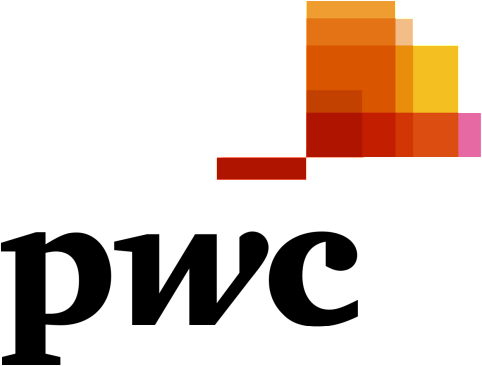 Job title: Legal Business Solutions, Senior Manager

Company: PwC

Expected salary:

Location: Montreal, QC
Legal Business Solutions, Senior Manager Job Details:
Line of Service Tax
Industry/Sector Not Applicable
Specialism TRS Consulting
Management Level Senior Manager
Job Description & Summary A career within Legal Services will provide you with the opportunity to help our clients adopt a more strategic approach to global entity governance across their organisations. We help our clients and their legal entities with the incorporation of new companies, ongoing compliance with local legislation, and restructuring of their global businesses to manage governance and compliance risks.
Our Legal Business Solutions team promotes the modern law practice by driving the evolution of thoughts, behaviors and actions that unlock new value in the legal ecosystem. Legal Business Solutions empowers its clients to think and work differently, advances innovation in the legal profession and develops expertise and technologies to deliver value to the legal profession. Our team supports the legal function in three separate areas: technology selection and implementation, managed services and general consulting. We help our clients in Contract Lifecycle Management, Enterprise Lifecycle Management, Intellectual Property and to strategically plan and consult to the modern legal department.
Meaningful work you'll be part of
As a Legal Business Solutions Senior Manager, you'll work as part of a team of problem solvers, helping to solve complex business issues from strategy to execution. Responsibilities include but are not limited to:
Encourage everyone to have a voice and invite opinion from all, including quieter members of the team
Deal effectively with ambiguous and unstructured problems and situations
Initiate open and candid coaching conversations at all levels
Anticipate stakeholder needs, and develop and discuss potential solutions, even before the stakeholder realises they are required
Contribute technical knowledge in your area of specialisation
Contribute to an environment where people and technology thrive together to accomplish more than they could apart
Initiate and lead open conversations with teams, clients and stakeholders to build trust
Uphold the firm's code of ethics and business conduct
Experiences and skills you'll use to solve
Identifying and addressing client needs by developing and sustaining client relationships using networking, negotiation and persuasion skills to identify and sell potential new service opportunities
Preparing and presenting complex written and verbal materials, and defining resource requirements, project workflow, budgets, billing, and collection
Directing and leading teams to generate a vision, establish direction and motivate members, create an atmosphere of trust, leverage diverse views, coach staff and encourage improvement and innovation
Experience with legal operations and/or implementation of legal technology in a law firm or an in-house role
Designing optimized process maps, workflows and gap analysis for various workstreams in legal departments, particularly with respect to contracting
Implementing legal technology, including selection of software packages, assessments of processes and data flows, legal systems implementation and configuration and digital transformation
Familiarity with the contracting process and type of financial contracts
Understanding of one or more LegalTech products including eBilling, Matter Management, legal spend management
Familiarity with one or more of Contract Lifecycle Management products
Understanding of data and analytics and experience with using data visualizations for high impact executive communications
A demonstrated commitment to valuing differences, developing and coaching diverse teams, and ensuring diverse perspectives are heard
The successful candidate requires fluency in English, in addition to French as they will be required to support or collaborate with English-speaking clients, colleagues and/or stakeholders during the course of their employment with PwC Canada.
Why you'll love PwC

We're inspiring and empowering our people to change the world. Powered by the latest technology, you'll be a part of amazing teams helping public and private clients build trust and deliver sustained outcomes. This meaningful work, and our continuous development environment, will take your career to the next level. We reward your impact, and support your wellbeing, through a competitive compensation package, inclusive benefits and flexibility programs that will help you thrive in work and life. Learn more about us at .
Your Application to PwC

We embrace new technology to deliver securely and differently for our candidates. To protect your personal information, apply at and visit to learn more about what your recruitment experience could look like.
The most connected firm through activity based working
PwC Canada is committed to cultivating an inclusive, hybrid work environment – one that is collaborative, supportive and productive. We work in-person and virtually, as is best suited for our clients, teams and people. We want you to be intentional with your work, how you do it and where it's done. PwC offices are hubs of connectivity and learning. We strongly encourage our people to prioritise in-person work, whether it's in the office or at a client site. This means we expect you to be in-person (either with clients or in the office) at least half of your time. We know that hybrid work is all about balance, and capturing the benefits of in-person work is essential to your growth at the firm. Exact expectations for your team can be discussed with your interviewer.
Education (if blank, degree and/or field of study not specified) Degrees/Field of Study required:
Degrees/Field of Study preferred:
Certifications (if blank, certifications not specified)
Required Skills
Optional Skills
Desired Languages (If blank, desired languages not specified)
Travel Requirements Not Specified
Available for Work Visa Sponsorship? No
Government Clearance Required? No
Job Posting End Date
At PwC Canada, our most valuable asset is our people and we grow stronger as we learn from one another. We're committed to creating an equitable and inclusive community of solvers where everyone feels that they truly belong. We understand that experience comes in many forms and building trust in society and solving important problems is only possible if we reflect the mosaic of the society we live in.
We're committed to providing accommodations throughout the application, interview, and employment process. If you require an accommodation to be at your best, please let us know during the application process.
To learn more about inclusion and diversity at PwC Canada: https://www.pwc.com/ca/en/about-us/diversity-inclusion.html. Be a part of The New Equation.
Chez PwC Canada, notre atout le plus précieux, c'est notre personnel. Et c'est en apprenant les uns des autres que nous devenons plus forts. Nous avons à cœur de créer une communauté équitable et inclusive de professionnels de la résolution de problèmes, dans laquelle chacun se sent vraiment à sa place. Nous savons que l'expérience peut prendre diverses formes et, pour nous, donner confiance au public et résoudre des problèmes importants n'est possible que si notre milieu de travail reflète la diversité de la société dans laquelle nous vivons.
Nous tenons à répondre à vos besoins tout au long du processus de demande d'emploi, d'entrevue et d'embauche. Si vous avez besoin de mesures d'adaptation pour être parfaitement à l'aise, faites-le-nous savoir à l'étape de la demande d'emploi.
Pour en savoir plus sur l'inclusion et la diversité chez PwC Canada: https://www.pwc.com/ca/fr/about-us/diversity-inclusion.html. Faites partie de La Nouvelle équation.
Apply for the job now!
Also, check out Job Opportunities Sponsorship in Canada
Disclaimer: _ The information contained in this website is for general information purposes only. The website aims to connect job seekers with potential employers and provide relevant job search resources. _ Please note that if you find any job closed, we will update that job as soon as possible. or
Find current job openings Here
. All The Best