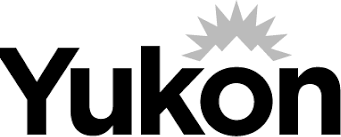 Job title: Mental Health Nurse – ER

Company: Government of Yukon

Expected salary: $95799 – 111114 per year

Location: Whitehorse, YT
Mental Health Nurse – ER Job Details:
Mental Health Nurse – ER
Yukon Government, Health and Social Services
This posting is to fill a full-time permanent position working 75 hours biweekly. The eligibility list may also be used to fill future full-time permanent, term, and auxiliary on call opportunities.
The Mental Health Nurse, ER works as part of a multidisciplinary team within the Whitehorse General Hospital (WGH) Emergency Department to provide triage, assessment, coordination and follow-up services that are inclusionary and flexible for individuals with mental health and/or addiction issues.
We are interested in individuals who are passionate and enthusiastic about working with and supporting individuals with mental health and/or substance use challenges.
Scope of duties include: Conducting mental health and addiction assessments including assessing client's psychological, sociocultural and spiritual needs and determining high risk/crisis intervention requirements to determine the level of priority of care requirements based on client's needs, availability of resources and best practices, working in close consultation with other ER staff and other health care providers within Whitehorse and in Yukon communities. It also involves facilitating the movement of clients between the Emergency Department and appropriate community programs to ensure the continuity of care across the continuum of services.
For more information about this position, please contact Lauren Hill, Team Leader, Serious and Persistent Mental Health Programs, Mental Wellness and Substance Use Services at .
For assistance on how to apply on this posting, please contact E-Recruitment Client Support at (867) 667-9453 or
For all other questions on this posting, please contact Jaime Strachan, HR Consultant at (867) 332-5768 or
Please do not email resumes to the email addresses above; applications will only be accepted through the E-Recruitment system. Before you apply, please make sure you are eligible by visiting our E-Recruitment website re: applications.
Essential Qualifications:

Please submit your resume clearly demonstrating how your work experiences and related duties align with the essential qualifications listed below. Ensure a month/year format is used throughout your resume. Please note that selection for further consideration will be based on the information you provide in your resume.
Bachelors of Science in Nursing combined with coursework in mental health or a psychiatric nursing degree;
Experience in providing assessment, nursing intervention, and support services to clients with a range of serious, persistent mental illnesses and issues (i.e., schizophrenia, bipolar, depression, anxiety, substance use concerns, interpersonal conflicts, etc.);
Experience providing psychoeducation to clients, families and support staff;
Experience providing trauma informed care
Experience conducting research (i.e., how other mental health or social programs operate) is considered an asset, and;
Experience developing and writing policy is considered an asset.
Desired Knowledge, Skills and Suitability:
Candidates should have and may be assessed on:
Self-awareness, as it pertains to bias and impact on others;
Strong knowledge and experience in nursing best practices and standards; ability to provide direction and deliver service in a competent, safe and ethical manner;
Ability to provide trauma informed and person-centred care
Ability to plan, organize and manage a diverse case load;
Excellent oral and written clinical communication;
Excellent ability to initiate relationships with clients, their families and other health professionals;
Ability to provide clear information and direction to various stakeholders regarding clients with serious mental health illnesses;
Enthusiastic, highly motivated and able to produce effective results;
Excellent analytical, problem solving and organizational skills;
Ability to take a broad-based, strategic approach to planning;
Ability to work autonomously and also within a multi-disciplinary team; and,
Commitment to excellent client service and innovation.
Additional Information
Conditions of Employment:
TB Screening;
Vulnerable Sector Security Clearance;
Valid Class 5 Driver's Licence or equivalent;
Verification of Degree(s), and;
Eligibility for Yukon Registered Nurses Association registration OR Professional Licensing, Registered Psychiatric Nurses (RPN) through Department of Community Services (to be satisfied and copy of registration prior to first day of work).
Job Requirements:
Exposure to clients who engage in unpredictable behaviour and may pose a risk to themselves or others; show signs and symptoms of a deteriorating mental status; are in a highly aroused emotional state that could require RCMP assistance to manage.
Extensive travel throughout the Yukon, up to as much as 50% of the time;
Learn more about us!
Yukon government has been selected as one of
since 2014! * To learn more about what Yukon has to offer, check out these links:

and
Eligibility List
12 months
Post Date
10 October 2023
Close Date
23 October 2023
Job Description
Apply for the job now!
Also, check out other jobs in Canada
Disclaimer: _ The information contained in this website is for general information purposes only. The website aims to connect job seekers with potential employers and provide relevant job search resources. _ Please note that if you find any job closed, we will update that job as soon as possible. or
Find current job openings Here
. All The Best