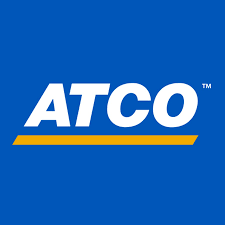 Job title: Powerline Technician

Company: ATCO

Expected salary: $56.25 per hour

Location: Yellowknife, NT
Powerline Technician Job Details:
Job Description:
Salary: Starting at $56.25/hour
Relocation: Relocation assistance will be provided to the successful candidate
Always there. Anywhere. That's us! We are committed to delivering inspired solutions for a better world. We care about our communities, we care about each other, and we care about showing up for those who need us. We value and encourage different perspectives and we have the courage to do the right thing, even when it's hard.
Are you a skilled powerline technician seeking a fresh adventure? Look no further than the rugged and untamed beauty of the Northwest Territories where opportunities abound for qualified professionals like you. Join us on a journey to the North, where you can play a vital role in powering remote communities and discover a lifestyle like no other!
Working under the direction of the Supervisor, Operations, this dynamic role involves constructing, operating, and maintaining transmission and distribution systems, equipment, and facilities. Our team members are expected to set personal goals, ensure excellent customer service, and contribute to the development of apprentices and new employees.
What You Get to Do:
Construction, operation, and maintenance of overhead and underground power lines, substations, and related apparatus.
Handling of energized electrical circuits, including live line processes.
Supervision assistance of contracted labor, maintenance programs, and system inspections.
Support in commissioning new constructions and troubleshooting operational issues.
Engagement in standby duties, including emergency response.
Customer service: addressing service requests, power quality issues, and customer complaints effectively.
Participation in budget processes, safety meetings, and company-sponsored community relations activities.
Safe operation and maintenance of company vehicles and equipment.
Qualifications:
High school diploma.
Valid Journeyman Powerline Technician Certificate and ability to obtain Interprovincial Red Seal.
Minimum 4 years' experience through a Powerline apprenticeship program.
Valid Class 5 vehicle operator's license and ability to obtain Class 1 or Class 3 Operator's License.
Valid First Aid Certificate.
Experience in live line techniques, on-call and troubleshooting experience is preferred.
Proven safe work record.
Experience in training apprentices and developing team performance is an asset.
Basic PC skills.
What We Offer:
A culture based on caring, integrity, agility, collaboration, and striving for excellence
Competitive compensation
Flex benefits
Tuition assistance program
Training and mentorship programs
Charitable donation matching
Yellowknife is a designated community, and a comprehensive northern benefit package will be provided, including:
An additional 5% of base salary (northern allowance)
An additional $650 a month (northern allowance)
Additional 5 days' vacation for North of 60 positions and 2 travel days
Travel allowance administered bi-annually in January and July of each year.
**Relocation assistance will be provided to eligible candidates.
Northland Utilities is part of ATCO Ltd. With approximately 6,000 employees and assets of $23 billion, ATCO is a diversified global holding corporation with investments in Structures & Logistics (workforce housing, innovative modular facilities, construction, site support services, and logistics and operations management), Energy Infrastructure (electricity generation, transmission and distribution; natural gas transmission, distribution and infrastructure development; energy storage and industrial water solutions; and electricity and natural gas retail sales), Transportation (ports and transportation logistics) and Commercial Real Estate. More information can be found at . ATCO is an Equal Opportunity Employer. All qualified applicants will receive consideration for employment without regard to race, color, religion, sex, national origin, disability status, veteran status, sexual orientation, gender identity or any other characteristic protected by law.
This position is administered under the Northland Utilities and United Utility Workers' Association (UUWA) Collective Agreement, Job Posting provisions.
Apply for the job now!
Also, check out other jobs in Canada
Disclaimer: _ The information contained in this website is for general information purposes only. The website aims to connect job seekers with potential employers and provide relevant job search resources. _ Please note that if you find any job closed, we will update that job as soon as possible. or
Find current job openings Here
. All The Best