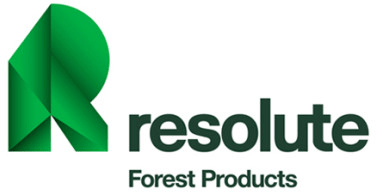 Job title: Operations Forester, Thunder Bay Woodlands

Company: Resolute Forest Products

Expected salary:

Location: Woodlands, MB – Thunder Bay, ON
Operations Forester, Thunder Bay Woodlands Job Details:
Focused on both environmental stewardship and financial success, Resolute Forest Products offers promising and fulfilling job opportunities, where motivated individuals have every chance to accelerate their careers. If you are passionate and ready to make a difference, Resolute is the company that will assure you of success.
Our Thunder Bay location in Ontario, Canada is currently seeking talent to fill the position of Operations Forester, Thunder Bay Woodlands. This job is permanent, full-time.
Operations Forester, Thunder Bay Woodlands
Resolute Forest Products is seeking candidates for the position of Operations Forester for our Thunder Bay / Armstong, Ontario Woodlands Operations. The Operations Forester will be responsible for the operational planning and monitoring of wood harvest, road construction and road maintenance. Assists in the coordination of a safe, efficient, cost effective, environmentally compliant and sustainable Woodlands operation that delivers quality production and operational planning for the Forest.
What you gain by working with us:
Competitive salary and annual bonus incentive plan
At least three weeks of vacation and three floating holidays; depending on your experience
Full range of group insurance from the first day of work
Telemedicine services
Defined-contribution pension plan with generous employer participation from the first day of work
Employee and family assistance program
Education assistance program
Health club reimbursement program
Work Travel Assistance Program
Referral bonuses
Relocation assistance to the community of Thunder Bay.
A workplace based on respect, diversity, and inclusion
Your responsibilities:
Comply with our health, safety, and environmental standards
Serve as the primary contact and liaison with the Contractors Foresters and the Planning Forester
Work cooperatively with all staff and harvest and road construction contractors to maximize operational efficiency and minimize cost
Work collaboratively with Contract Foresters and Planning Forester to ensure AWS information is obtained in order to prepare the AWS submission.
Work with Contract Foresters to determine any necessary FMP amendment and/or AWS revisions to sustain operations on the licences.
Ensure compliance with all governmental and internal standards relative to safety, environment and utilization.
Monitor and approve Forest Operations Inspection Reports as submitted by inspectors for harvest, access and water crossings on the forests
Assist with departmental budgets to ensure good cost control systems
Assist in developing FMP and AWS operating and road plans
Take an active role in the continuous improvement program to maximize productivity
Reinforce quality specifications with all employees and Contractors for all facilities
Assist in monitoring product quality (tree length, roundwood, chips & hog) to ensure customer needs are met.
Monitor compliance with all Collective Agreements and strive for cooperative working relationships.
Develop good working relationships with all governmental, public agencies and public.
Serve as the company representative on the Local Citizen's Committee
Ensure operational competence in all areas to provide vacation relief for Operations Coordinator or Superintendent
Willingness to travel 75% (mostly Armstrong & Northwest, Ontario)
Ideal profile:
Ideal candidate will have 3-5 years of proven operational harvesting and road building experience.
A degree in Forestry with professional designation (or ability to achieve) or Forestry Technology with extensive operational or planning experience. Certified FOIP inspector accreditation or ability to attain.
Your team:
Reporting to the Area Superintendent, you will be part of a results-oriented team whose members are encouraged to exceed expectations.
Excellent communication and interpersonal skills
Ability to work as part of a team, to communicate with all levels of the organization and to adapt quickly to change
Strong analytical, organizational and problem solving skills.
The ideal candidate will possess the drive and passion to continuously improve upon the health and safety, efficiency, production, and planning targets for Ontario Woodlands
In-depth knowledge of MS Office and solid computer skills
Strong attention to detail combined with the ability to see the big picture;
To be considered for this position, please apply today! In order to be eligible for this position, you must be legally entitled to work in Canada for our company.
Our Thunder Bay Sawmill is located at 156 Darrel Avenue, Thunder Bay, ON. The community of Thunder Bay is located in Northwest Ontario. For more information about the region, please visit or www.visitthunderbay.com)
You will view Thunder Bay is naturally home to epic outdoor adventures. In and around the city, there are hundreds of parks and conservation areas ready for you to explore. Find golf, mountain biking, rock climbing, kayaking, angling and sailing opportunities within in walking distance; and Lake Superior – the world's largest freshwater lake a mere stone's throw away as well as the pleasures of many winter activities including skiing or snowmobiling. Other notable sites include:
Fort William Historical Park: This is a recreation of an early 1800s fur trade post
Sleeping Giant Provincial Park: This park is known for its scenic views and natural wonders
Mount McKay: You can climb to one of the highest points in the province at this location
Prince Arthur's Landing: You can enjoy art galleries, museums, and food at this location
Terry Fox Memorial: This memorial is dedicated to Terry Fox, a Canadian athlete who ran across Canada to raise money for cancer research
Resolute Forest Products is an equal opportunity employer committed to inclusive, barrier-free recruitment and selection processes and work environments. We will accommodate the needs of applicants under the Ontario Human Rights Code and the Accessibility for Ontarians with Disabilities Act (AODA) throughout all stages of the recruitment and selection process. Please advise the Human Resources Division to ensure your accessibility needs are accommodated throughout this process.
Only selected candidates will be contacted. Resolute Forest Products is an equal opportunity employer.
Forest products are essential, as are each and every one of our employees and contractors. We take the necessary steps to protect the health and well-being of our employees and to safeguard the integrity of all Resolute facilities.
We are all in this together. We are one community. We are #RESOLUTEPROUD
Jobs where you grow

We are a global leader in the forest products industry offering a dynamic and safe work environment with opportunities and challenges that will help develop your skills.
With a diverse range of pulp, paper, tissue and wood products sold in over 70 countries, Resolute owns or operates some 40 facilities, as well as power generation assets, in Canada and the United States.
We are a company writing a new story for itself in a rapidly changing industry. We have made important inroads to ensure long-term profitability and to be an environmental supplier of choice. In order to remain a leader in our field, we are looking for individuals who are driven and eager to learn. Come take part of our history and be part of the change!
How are we building the Resolute of the future?

Find out in our Annual Report, available at .
Join the conversation!

Visit The Resolute Blog at and follow us on , , and .
19577​

[[titleNOC]]

Forestry
Apply for the job now!
Also, check out Job Opportunities Sponsorship in Canada