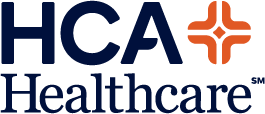 Job title: Patient Care Technician Apprenticeship Program

Company: HCA Healthcare

Expected salary: $13 per hour

Location: Fort Worth, TX
Patient Care Technician Apprenticeship Program Job Details:
Description
Introduction
Are you looking for a work environment where diversity and inclusion thrive? Submit your application for our Entry Level Patient Care Technician Apprenticeship Program opening with Medical City today and find out what it truly means to be a part of the HCA Healthcare team.
Benefits
Medical City Healthcare, offers a total rewards package that supports the health, life, career and retirement of our colleagues. The available plans and programs include:
Comprehensive medical coverage that covers many common services at no cost or for a low copay. Plans include prescription drug and behavioral health coverage as well as free telemedicine services and free AirMed medical transportation.
Additional options for dental and vision benefits, life and disability coverage, flexible spending accounts, supplemental health protection plans (accident, critical illness, hospital indemnity), auto and home insurance, identity theft protection, legal counseling, long-term care coverage, moving assistance, pet insurance and more.
Free counseling services and resources for emotional, physical and financial wellbeing
401(k) Plan with a 100% match on 3% to 9% of pay (based on years of service)
Employee Stock Purchase Plan with 10% off HCA Healthcare stock
Family support through fertility and family building benefits with Progyny and adoption assistance.
Referral services for child, elder and pet care, home and auto repair, event planning and more
Consumer discounts through Abenity and Consumer Discounts
Retirement readiness, rollover assistance services and preferred banking partnerships
Education assistance (tuition, student loan, certification support, dependent scholarships)
Colleague recognition program
Time Away From Work Program (paid time off, paid family leave, long- and short-term disability coverage and leaves of absence)
Employee Health Assistance Fund that offers free employee-only coverage to full-time and part-time colleagues based on income.
Note: Eligibility for benefits may vary by location.
We are seeking a(an) Entry Level Patient Care Technician for our team to ensure that we continue to provide all patients with high quality, efficient care. Did you get into our industry for these reasons? We are an amazing team that works hard to support each other and are seeking a phenomenal addition like you who feels patient care is as meaningful as we do. We want you to apply!
Job Summary and Qualifications
Patient Care Tech (PCT ) Apprenticeship Program
Medical City Healthcare is proud to provide a paid apprenticeship to individuals who are looking to begin a journey in healthcare as a Patient Care Tech. PCTs are vital to the success of our hospitals, providing support and assistance to our physicians and nurses.
As part of the cohort, you will attend school full-time during the week for a duration of 12 weeks. You will also secure a PRN Patient Safety Attendant (PSA) position with Medical City and work one, 12-hour shift per weekend at our Medical City hospitals until you obtain your TX State certification as a Patient Care Tech. The Patient Safety Attendant (PSA) participates in high-quality, patient-centered care by providing continuous observation and monitoring for high risk patients. If you are accepted into the program, your textbooks, supplies, uniform, and tuition will be covered for the 12 week Patient Care Tech (PCT) course. Clinicals will be completed during the holidays at our facilities.
Rate of pay during program: 13 per hour while in the PCT Apprenticeship program
Position while in program until graduation: Patient Safety Attendant PRN
Eligibility: Participants can not have any previous schooling or experience as a CNA, PCT, Tech/Aid, Medical Asst, or similar positions. Not currently enrolled as a student in any other academic or career program
Work Schedule: Students will be in class/training during the week, full-time. (combination of: in-person at El Centro campus and clinicals at a designated MCH hospital) They will be paid for class time and weekend shifts. Students are required to work 1 weekend shift per week as a PSA. Class and training schedule times will vary and include several 12 hour clinical days.
Completion of Program: After participants complete the PCT Apprenticeship program and receive their PCT certification, they will move into a full time PCT position at the Medical City hospital location they worked at during the program. Pay rate will be 15.00 per hour.
Commitment agreement: Required to work as a full-time PCT for 14 months following completion of program. Note: if they do not meet this commitment they will be required to pay back the cost of the education.
If candidate leaves between one and seven months, payment of 100% of the program (5000) will be required. If candidate leaves between 7 and 14 months, payment of 50% of the program (2,500) will be required.
Basic Life Support Position Requirement: BLS is NOT required at point of hire for PCT apprentice program; A BLS certification course will be provided the first week of hire prior to any hospital shifts. If they have their BLS already, they need to provide a copy to HR and program coordinator as verification to not participate in the BLS class.
Medical City Healthcare is one of the region's largest, most comprehensive health care providers in the Dallas-Fort Worth area and includes 16 hospitals, 8 off-campus emergency rooms, 11 ambulatory surgery centers, more than 4,400 active physicians and 17,000 employees and licensed for 3,424 patient beds.
We offer an excellent total compensation package, including competitive salary, comprehensive benefits and growth opportunities. Our benefits include 401k, PTO, medical, dental, flex spending, life, disability, tuition reimbursement, student loan repayment, employee discount program and employee stock purchase program. We would love to talk to you about this fantastic opportunity.
We are an equal opportunity employer and value diversity at our company. We do not discriminate on the basis of race, religion, color, national origin, gender, sexual orientation, age, marital status, veteran status, or disability status.
Qualifications
18 yrs of age
High School diploma or equivalent required
Basic Life Support (BLS) required – offered during new hire orientation
De-Escalation training provided
Medical City Healthcare is one of the region's largest, most comprehensive healthcare providers in the Dallas-Fort Worth area comprised of:

16 North Texas hospitals
4 off-campus emergency rooms
12 ambulatory surgery centers
46 CareNow Urgent Care centers
17,000 employees
5,000 active physicians
6,000 nurses
1,100 volunteers
3,696 licensed beds
160,000 patient admissions
1.3 million outpatient visits
582,000 ER visits
97,000 surgeries
19,100 babies delivered
12,100 COVID-19 patients
304 million in charity & unreimbursed care
6 Magnet® hospitals recognized for nursing excellence on 10 campuses
3 accredited Comprehensive Stroke Centers
11 trauma centers
Only Level I Trauma Center in Collin County
1 burn center
73 million in property, sales and federal income taxes
5 billion in economic impact
HCA Healthcare has been recognized as one of the World's Most Ethical Companies® by the Ethisphere Institute more than ten times. In recent years, HCA Healthcare spent an estimated 3.7 billion in cost for the delivery of charitable care, uninsured discounts, and other uncompensated expenses.
"Across HCA Healthcare's more than 2,000 sites of care, our nurses and colleagues have a positive impact on patients, communities and healthcare.

Together, we uplift and elevate our purpose to give people a healthier tomorrow."- Jane Englebright, PhD, RN CENP, FAAN

Senior Vice President and Chief Nursing Executive
If you find this opportunity compelling, we encourage you to apply for our Entry Level Patient Care Technician opening. We promptly review all applications. Highly qualified candidates will be directly contacted by a member of our team. We are interviewing apply today!
We are an equal opportunity employer and value diversity at our company. We do not discriminate on the basis of race, religion, color, national origin, gender, sexual orientation, age, marital status, veteran status, or disability status.
Apply for the job now!
Also, check out other jobs in United States
Disclaimer: _ The information contained in this website is for general information purposes only. The website aims to connect job seekers with potential employers and provide relevant job search resources. _ Please note that if you find any job closed, we will update that job as soon as possible. or
Find current job openings Here
. All The Best