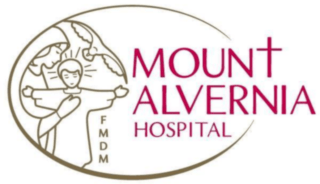 Job title: Pharmacy Technician

Company: Mount Alvernia Hospital

Expected salary:

Location: Singapore
Pharmacy Technician Job Details:
We're looking for a passionate Pharmacy Technician (PT) to educate and empower our patients on top of the general responsibilities and duties of a PT.
As part of the Yishun Community Hospital (YCH) Pharmacy team, you'll help us show patients how YCH provides seamless care through the continuum of care and integrates them back into the community.
You'll counsel our patients on the medication changes, names, indications and common side effects of their medications before they are discharged home with their personalised Patient Medication List.
You'll be given opportunities to run programmes (e.g. the Self-Administration of Medication programme) and conduct educational sessions with our patients.
We are closed on Sundays and Public Holidays. You are only required to work 2 half Saturdays in a month.
(A) SPECIFIC (90%) * Assists the pharmacist in the processing of medication orders for inpatient dispensing which includes typing, picking, packing, labeling and distribution of drug supplies to the wards and other hospital departments.
Performs billing functions and ensures that cost and revenue of all stocks supplied are recovered.
Dispenses medicines under the supervision of a pharmacist.
Monitors and maintains inventory stock level of drugs in the areas of work.
Receives, unpacks and checks deliveries against the appropriate documents to ensure that items supplied are correct and accounted for.
Performs stock receipts and issues in First-Expiry First-Out (FEFO) order.
Assists in providing quality customer service.
Maintains the cleanliness of the work areas and prepares these for daily operations.
Any other duties assigned by the supervisor.
(B) GENERAL (10%)
Assists in orientating and training new staff assigned to the section.
Assists pharmacist in managing the operations in the assigned section.
Supports the hospital by participating actively in the various activities organized by the hospital. Activities include quality conventions, community projects, staff welfare and recreational activities and etc.
–
Additional Information
Career Level
Not Specified
Qualification
Not Specified
Job Type
Full-Time
Job Specializations
,
Company Overview
Yishun Health is a network of medical institutions and health facilities in the north of Singapore, under the National Healthcare Group. It comprises Admiralty Medical Centre, Khoo Teck Puat Hospital and Yishun Community Hospital. It also includes community extensions such as Wellness Kampung.
With innovation in our corporate DNA and an international award winning Global Workplace Healthcare programme for our staff, there are many valued opportunities for you to grow with us. Take up one of these roles to redefine care with us, the Yishun Health way!
Khoo Teck Puat Hospital (KTPH), a 795-bed general and acute care hospital, opened in June 2010. Serving more than 550,000 people living in the northern sector of Singapore, KTPH combines medical expertise with high standards of personalised care, set within a healing environment, to provide care that is good enough for our own loved ones.
From intuitive wayfinding to logical clustering of services, KTPH's design is focused on providing a comfortable and hassle-free experience for patients. The building has garnered numerous awards for its green and energy efficient design, with wards that have views of greenery and naturally cool air. KTPH also provides a wide range of outpatient specialist services. KTPH is part of Yishun Health, a network of medical institutions and health facilities under the National Healthcare Group in the north of Singapore, which also includes Admiralty Medical Centre, Yishun Community Hospital and extensions such as Wellness Kampung.
Vision
Adding years of healthy life. Mission
Provide good quality, affordable and hassle-free healthcare with science, love and wisdom.
Our Care Philosophy
Care that is good enough for our own mothers without making special arrangements.
Additional Company Information
Registration No.
53371547D
Company Size
2001 – 5000 Employees
Average Processing Time
26 days
Industry
Healthcare / Medical
Apply for the job now!
Also, check out other jobs in Singapore
Disclaimer: _ The information contained in this website is for general information purposes only. The website aims to connect job seekers with potential employers and provide relevant job search resources. _ Please note that if you find any job closed, we will update that job as soon as possible. or
Find current job openings Here
. All The Best