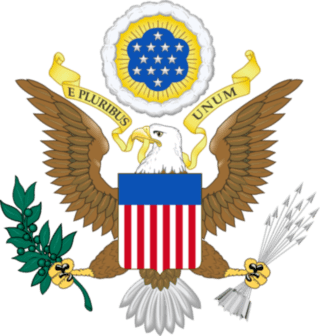 Job title: Rangeland Management Specialist

Company: Federal government of the United States

Expected salary: $69107 – 89835 per year

Location: Woodworth, ND
Rangeland Management Specialist Job Details:
Summary
This position is a Rangeland Management Specialist, GS- 0454-11 working in Region 6 for the following locations:
Chase Lake Prairie Wetland Management in Woodworth, North Dakota
Sand Lake National Wildlife Refuge in Columbia, South Dakota
This position is also open to status candidates under announcement R6-23-12128714-MR-MP. You must apply to each announcement separately if you wish to be considered under both recruitment methods.
Overview
Open & closing dates
09/18/2023 to 10/02/2023
Salary
$69,107 – $89,835 per year
Pay scale & grade
GS 11
Locations
2 vacancies in the following locations:
Remote job
No
Telework eligible
Yes—as determined by the agency policy.
Travel Required
25% or less – You may be expected to travel for this position.
Relocation expenses reimbursed
Yes-You may qualify for reimbursement of relocation expenses in accordance with agency policy.
Appointment type
Permanent –
Work schedule
Full-time –
Service
Competitive
Promotion potential
None
Job family (Series)
Supervisory status
No
Security clearance
Drug test
No
Position sensitivity and risk
Trust determination process
Announcement number
R6-23-12128713-MR-DE
Control number
749238800
This job is open to
Clarification from the agency
Open to all U.S. Citizens. ICTAP/CTAP eligibles.
Duties
As a Rangeland Management Specialist your duties will include, but are not limited to, the following:
Responsible for the management and protection of National Wildlife Refuge, Waterfowl Production Area, and conservation easement lands.
Serves as a subject matter expert providing recommendation and training to Complex staff in grassland management, inventory and monitoring.
Assists station team in grassland and wetland easement acquisition, monitoring, management and adminstration.
Participates as planning team member in development of overall Habitat Management Plans for Refuge lands and waters; provides technical expertise in range and cropland management in coordinating Refuge habitat management practices such as grazing, prescribed fire, mowing, farming, grass/forb establishment, etc, to influence desired plant community changes.
Prepares grassland and range management plans for the Refuge, determining location and proper stocking rates; locates, prescribes, designs and schedules rangeland habitat facility improvement projects such as fences, gates, pipelines, wells, tanks, cattle guards.
Monitors and evaluates range and habitat condition, wildlife utilization and response to grassland management practices; proposes and implements changes in on-going programs to insure meeting of Refuge habitat and wildlife objectives. Negotiates and coordinates changes in on-going programs with permittees.
Develops and coordinates grass/forb establishment to meet Refuge objectives of providing breeding and nesting habitat for waterfowl and other migratory birds.
Develops and administers Special Use Permits and Cooperative Agricultural Agreements with farmers and ranchers to implement grassland management through grazing, haying, and farming . Insures compliance with Service and Refuge regulations, permit special conditions, scheduling and timetables, payments, etc.
Developes an Integrated Pest Management Plan for the Refuge to address noxious weeds and invasive species. Insures appropriate consideration of Refuge, resource and endangered species concerns in planning strategies. Coordinates and oversees implementation of field application of the major portions of the plan.
Requirements
Conditions of Employment
Must be a U.S. Citizen or National.
Resume (See "Required Documents"). Failure to provide ALL required information on your resume will result in loss of consideration due to an incomplete application package. It is your responsibility to ensure all information is provided on resume.
Eligibility and Supporting documents – You will ONLY be considered for the eligibilities that you select "yes" to AND submit the required supporting documentation, as listed in the Required Documents section.
Suitability for employment, as determined by background investigation.
Driver's License: Selectees MAY be required to possess and maintain a valid State driver's license at all times during their tenure.
Uniform: Official U.S. Fish and Wildlife Service uniform may required.
Probationary Period: Selectees may be required to successfully complete a probationary period.
Individuals assigned male at birth after 12-31-59 must be registered for Selective Service. To verify registration, visit SSS.gov.
Qualifications
Only experience and education obtained by 10/02/2023 will be considered.
In order to qualify for this position you must possess both the Basic Requirement and Minimum Qualification.
Basic Requirement: * Degree: range management; or a related discipline that included at least 42 semester hours in a combination of the plant, animal, and soil sciences, and natural resources management, as follows: Range Management — At least 18 semester hours of course work in range management, including courses in such areas as basic principles of range management, range plants, range ecology, range inventories and studies, range improvements, and ranch or rangeland planning. Directly Related Plant, Animal, and Soil Sciences — At least 15 semester hours of directly related courses in the plant, animal, and soil sciences, including at least one course in each of these three scientific areas, i.e., plant, animal, and soil sciences. Courses in such areas as plant taxonomy, plant physiology, plant ecology, animal nutrition, livestock production, and soil morphology or soil classification are acceptable. Related Resource Management Studies — At least 9 semester hours of course work in related resource management subjects, including courses in such areas as wildlife management, watershed management, natural resource or agricultural economics, forestry, agronomy, forages, and outdoor recreation management.
OR * Combination of education and experience: at least 42 semester hours of course work in the combination of plant, animal, and soil sciences and natural resources management shown in A above, plus appropriate experience or additional education.
Minimum Qualification [GS-11]
One year of specialized experience comparable in scope and responsibility equivalent to grade the GS-09 level or higher in Federal service, or comparable experience not gained through Federal service. This experience requires the knowledge of a wide range of rangeland management principles, concepts, and theories sufficient to perform duties concerning the development and implementation of multiple-use rangeland management plans. Examples of specialized experience include:
Consulting and advising ranchers and farmers.
Providing guidance and assistance to land owners and operators, as well as field office staff, on the identification of resource concerns on grazing lands to ensure that conservation plans provide for the application of technically accurate and adequate practices.
Providing information relative to various types of species of plants, and their respective role and response in the grazing system.
Developing rangeland management plans.
Experience refers to paid and unpaid experience, including volunteer work done through National Service programs (e.g., Peace Corps, AmeriCorps) and other organizations (e.g., professional; philanthropic; religious; spiritual; community, student, social). Volunteer work helps build critical competencies, knowledge, and skills and can provide valuable training and experience that translates directly to paid employment. You will receive credit for all qualifying experience, including volunteer experience.
Education
PROOF OF EDUCATION: All applicants who are using education or a combination of education and experience to qualify must submit copies of official or unofficial transcripts which include grades, credit hours earned, major(s), grade point average or class ranking, institution name, and student name. If any required coursework is not easily recognizable on transcripts, or if you believe a portion of a particular course can be credited toward meeting an educational requirement, you must also provide a memorandum on letterhead from the institution's registrar, dean, or other appropriate official stating the percentage of the course that should be considered to meet the requirement and the equivalent number of units. Unofficial transcripts are acceptable; however, if you are selected for the position, you will be required to produce the original official transcripts.
PASS/FAIL COURSES: If more than 10 percent of your undergraduate course work (credit hours) were taken on a pass/fail basis, your claim of superior academic achievement must be based upon class standing or membership in an honor society.
GRADUATE EDUCATION: One academic year of graduate education is considered to be the number of credits hours your graduate school has determined to represent one academic year of full-time study. Such study may have been performed on a full-time or part-time basis. If you cannot obtain your graduate school's definition of one year of graduate study, 18 semester hours (or 27 quarter hours) should be considered as satisfying the requirement for one year of full-time graduate study.
FOREIGN EDUCATION: If you are using education completed in foreign colleges or universities to meet the qualification requirements, you must show the education credentials have been evaluated by a private organization that specializes in interpretation of foreign education. For further information, visit:
Additional information
PCS INFORMATION:

Yes, entitlements for payment of basic moving expenses, as required and to the extent allowed by the Federal Travel Regulation (FTR) 302-3.101, are authorized for eligible applicants changing duty station when the change meets the distance tests as provided in FTR 302-1.1 and 302-2.6. All moving expenses are taxable.
-In addition, relocation discretionary entitlements May be authorized for this position excluding contractor-provided home sale.
Telework:

This position is suitable for telework and may be allowed to telework with supervisory approval.
Additional Vacancies: One or more positions may be filled from applications received under this announcement in the advertised office or other U.S. Fish & Wildlife Service offices in the local commuting area.
Career Transition Assistance Plan (CTAP) or Interagency Career Transition Assistance Plan (ICTAP):Department of Interior (DOI) Career Transition Assistance Plan (CTAP) procedures apply in filling this vacancy. CTAP/ICTAP provides placement assistance to permanent Federal employees who are surplus, displaced, or involuntarily separated. Applicants claiming CTAP/ICTAP eligibility must submit a copy of their most recent performance appraisal, proof of eligibility, and most current SF-50 noting position, grade level, and duty location with their application. To be considered under CTAP/ICTAP, applicants must be well-qualified (i.e., meet the minimum qualification requirements, including any selective placement factors; education, and experience requirements), score at least 85 on the assessment questionnaire, and be able to perform the duties of the position upon entry.

For information on CTAP and ICTAP visit: https://www.usajobs.gov/Help/working-in-government/unique-hiring-paths/federal-employees/career-transition/"

A career with the U.S. government provides employees with a comprehensive benefits package. As a federal employee, you and your family will have access to a range of benefits that are designed to make your federal career very rewarding. .
Apply for the job now!
Also, check out other jobs in United States
Disclaimer: _ The information contained in this website is for general information purposes only. The website aims to connect job seekers with potential employers and provide relevant job search resources. _ Please note that if you find any job closed, we will update that job as soon as possible. or
Find current job openings Here
. All The Best