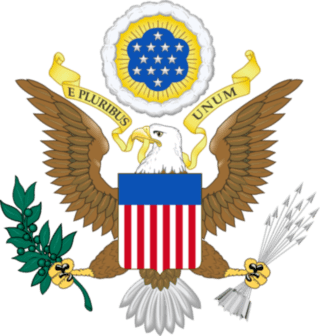 Job title: Social Worker (Program Coordinator) – Substance Use Disorder IOP

Company: Federal government of the United States

Expected salary: $91604 – 119086 per year

Location: Des Moines, IA
Social Worker (Program Coordinator) – Substance Use Disorder IOP Job Details:
Summary
This position is eligible for the Education Debt Reduction Program (EDRP), a student loan payment reimbursement program. You must meet specific individual eligibility requirements in accordance with VHA policy and submit your EDRP application within four months of appointment. Approval, award amount (up to $200,000) and eligibility period (one to five years) are determined by the VHA Education Loan Repayment Services program office after complete review of the EDRP application.
Overview
Open & closing dates
09/06/2023 to 09/28/2023
Salary
$91,604 – $119,086 per year
Pay scale & grade
GS 12
Location
1 vacancy in the following location:
Remote job
No
Telework eligible
No
Travel Required
Not required
Relocation expenses reimbursed
No
Appointment type
Permanent –
Work schedule
Full-time –
Service
Excepted
Promotion potential
None
Job family (Series)
Supervisory status
No
Security clearance
Drug test
No
Position sensitivity and risk
Trust determination process
Announcement number
CBSY-12118022-23-CR
Control number
747537200
This job is open to
Videos
Duties
VA Careers – Social Work:
The Intensive Outpatient (IOP) Coordinator is administratively responsible for coordination, integration and oversight of the treatment and services to Veterans within VA Central Iowa health care system with substance use disorders and their familiesDuties of this position are, but not limited to:
Oversees and coordinates the day to day operations and implementation of the Intensive Outpatient Program for VACIHCS, with the ability to offer onsite and virtual services.
Monitoring and ensuring clinical coverage, tracking IOP attendance, providing group and other clinical coverage as needed, problem-solving challenges that may arise during programming.
Provides 9 or more hours of intensive therapeutic programming each week including, but not limited to, groups and individual therapy sessions. Incumbent provides clinical supervision necessary for developing and implementing a successful therapeutic program for Veterans experiencing substance use and general mental health disorders and works closely with SUD CCC and outpatient sud coordinator to ensure successful program implementation.
Provide support and coordination to general outpatient sud services when needed.
Receives and completes consults from interdisciplinary teams and other social workers on complex, difficult cases, using advanced practice skills and expertise.
Assesses in processing substance use disorder referrals through the consult process and assigns them as needed to appropriate providers.
Makes recommendations regarding level of care for substance use disorder patients.
Provides consultation to referral sources and is responsible for development and maintenance of professional standards of practice and educating others regarding such.
Documents independently in the medical records utilizing paper and/or electronic formats, including psychosocial assessments, diagnostics, treatment, progress notes, follow up and referrals
Work Schedule: Monday-Friday; 8:00am-4:30pm (1 evening a week)

Telework: Ad-hoc Available

Virtual: This is not a virtual position.

EDRP Authorized: Contact VHAVISN23EDRP@va.gov, the EDRP Coordinator for questions/assistance.

Financial Disclosure Report: Not required
Requirements
Conditions of Employment
You must be a U.S. Citizen to apply for this job
Selective Service Registration is required for males born after 12/31/1959
You may be required to serve a probationary period
Subject to a background/security investigation
Must be proficient in written and spoken English
Selected applicants will be required to complete an online onboarding process
Qualifications
Basic Requirements:

The basic requirements for employment as a VHA social worker are prescribed by statute in 38 U.S.C. § 7402(b)(9), as amended by section 205 of Public Law 106-419, enacted November 1, 2000. To qualify for appointment as a social worker in VHA, all applicants must meet the following:
Citizenship. Non-citizens may only be appointed when it is not possible to recruit qualified citizens in accordance with VA Policy.
Education. Have a master's degree in social work from a school of social work fully accredited by the Council on Social Work Education (CSWE). Graduates of schools of social work that are in candidacy status do not meet this requirement until the School of Social Work is fully accredited. A doctoral degree in social work may not be substituted for the master's degree in social work. Verification of the degree can be made by going to http://www.cswe.org/Accreditation to verify that the social work degree meets the accreditation standards for a masters of social work.
Licensure. Persons hired or reassigned to social worker positions in the GS-0185 series in VHA must be licensed or certified by a state to independently practice social work at the master's degree level
Grade Determinations:

Social Worker (Program Coordinator), GS-12
Experience and Education. One year of experience equivalent to the GS-11 grade level. Experience must demonstrate possession of advanced practice skills and judgment, demonstrating progressively more professional competency. Candidate may have certification or other post-master's degree training from a nationally recognized professional organization or university that includes a defined curriculum/course of study and internship, or equivalent supervised professional experience.
Licensure/Certification. Individuals assigned as social worker program coordinator must be licensed or certified at the advanced practice level, and must be able to provide supervision for licensure. (Applicants must meet the requirements for providing supervision in the state where they are licensed at the advanced practice level and should list these qualifications within the assessment narrative and their resume.)
Demonstrated Knowledge, Skills, and Abilities. In addition to the experience above, the candidate must demonstrate all of the following KSAs: (document with written demonstration of KSAs must be included with application, see required documents section)
Knowledge of program coordination and administration which includes consultation, negotiation, and monitoring.
Knowledge and ability to write policies, procedures, and/or practice guidelines for the program.
Ability to supervise multidisciplinary staff assigned to the program.
Skill in organizing work, setting priorities, meeting multiple deadlines, and evaluating assigned program area(s).
Ability to provide training, orientation, and guidance within clinical practice.
References: VA Handbook 5005/120 PART II APPENDIX G39 Change 120
Education
IMPORTANT: A transcript must be submitted with your application.
Note: Only education or degrees recognized by the U.S. Department of Education from accredited colleges, universities, schools, or institutions may be used to qualify for Federal employment. You can verify your education here: . If you are using foreign education to meet qualification requirements, you must send a Certificate of Foreign Equivalency with your transcript in order to receive credit for that education. For further information, visit: .
Additional information
This job opportunity announcement may be used to fill additional vacancies.
It is the policy of the VA to not deny employment to those that have faced financial hardships or periods of unemployment.
This position is in the Excepted Service and does not confer competitive status.
VA encourages persons with disabilities to apply. The health-related positions in VA are covered by Title 38, and are not covered by the Schedule A excepted appointment authority.
Veterans and Transitioning Service Members: Please visit the site for career-search tools for Veterans seeking employment at VA, career development services for our existing Veterans, and coaching and reintegration support for military service members.
If you are unable to apply online view the following link for information regarding an .

A career with the U.S. government provides employees with a comprehensive benefits package. As a federal employee, you and your family will have access to a range of benefits that are designed to make your federal career very rewarding. .
Apply for the job now!
Also, check out other jobs Here
Disclaimer: _ The information contained in this website is for general information purposes only. The website aims to connect job seekers with potential employers and provide relevant job search resources. _ Please note that if you find any job closed, we will update that job as soon as possible. or
Find current job openings Here
. All The Best