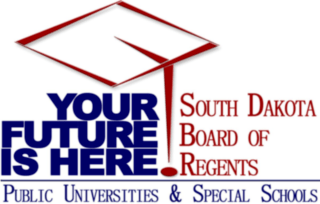 Job title: Post-Doc

Company: South Dakota Board Of Regents

Expected salary:

Location: Rapid City, SD
Post-Doc Job Details:
Posting Details
Logo

Institution SD School of Mines

Working Title Post-Doc

Posting Number NFE02074P

Department SDSMT-Electrical Engineering & Computer Science I

Physical Location of Position (City) Rapid City

Posting Text
South Dakota Mines is seeking a Post-Doc within the Virtual Reality Lab of the Electrical Engineering and Computer Science department. The lab is a nearly 500-foot space with multiple virtual reality headsets, a 2D treadmill, and several custom interaction components. Prior work in the lab includes interface design and education in virtual reality setting, along with the focus on cybersickness mitigation. The position is under the supervision of Dr. Rebenitsch with a focus on software solutions for cybersickness. As a Post-Doc, you will be working directly with Dr. Rebenitsch in the development and running of virtual reality experiments, learn to develop your own experimental program, and gain mentored teaching experience. The focus of the position is software aids in virtual reality but has notable flexibility and autonomy in the approach. This position is funded by a grant, and therefore these topics take priority, but following the main goals, there is scientific freedom to explore within the range provided by the lab. As a more senior member of the laboratory, you will be expected to take on a leadership role while also benefiting from direct mentoring from your supervisor. There may be some course development and/or course lecturing with at most joint course per semester, but the quantity is negotiable.
A PhD in Computer Science or related field is required, along with 1-3 years of related experience. Experience in virtual reality or the user interface side of computing is preferred. Preference will be given to those with virtual reality development experience, some educational experience, and some statistical experience.
South Dakota Mines is a best-in-class STEM university that offers bachelor's, master's and doctoral degrees located in Rapid City, the state's second largest city with a MSA population of 148,933. With 226 days of sunshine, 1.2 million acres of breathtaking scenery of the Black Hills National Forest, 700 miles of motorized trails and nearly 500 miles of hiking trails, there is a lot to see and do. People from around the world come here each year to see top attractions like Mount Rushmore National Memorial, Crazy Horse Memorial, Badlands National Park, Terry Peak Ski Area, and Reptile Gardens. There's something for everybody!
At Mines, our vision is to develop world-class leaders in science and engineering to benefit society through education, innovation, and engagement. Nearly 2,500 students from every state and 43 countries are represented on our campus. Mines is an affordable option with a great return on investment.
Known for our academic rigor, we maintain an average class size of 24 and our students benefit from immersive learning experiences including undergraduate research, co-ops/internships, and nationally competitive engineering teams. These experiences make graduates highly sought after by industry and attributes to high starting salaries and 97% placement rate in the field of study.
Research at Mines encompasses four main areas: energy and environment; materials and manufacturing; STEM education; and underground science and engineering. Entrepreneurship is highly-valued and programming assists students and faculty to engage in entrepreneurial activities and transition scientific and technological innovations into viable products and business startups.
South Dakota Mines is committed to recruiting and retaining a talented workforce and offers an excellent comprehensive benefits package including medical, dental, vision, and life coverage options for employees, spouses and dependents; retirement plans; paid holidays; and a generous vacation and sick day allowance. Individuals interested in this position must apply online at https://www.sdsmt.edu/employment/. Human Resources can provide accommodation to the online application process and may be reached at (605) 394-1203. Review of applications will begin July 28, 2023 and will continue until the position is filled. Employment is contingent upon completion of a satisfactory background investigation.
Please attach a cover letter, resume, and list of three professional references (include name, mailing and email address for each reference).

Posting Date 06/29/2023

Closing Date

Open Until Filled Yes

First Consideration Date 07/28/2023

Advertised Salary

Duration of the Term 12 months

If Other, describe duration

Appointment Percent 100

Work Hours

Typical Hours Worked Per Week

Appointment Type Regular

Faculty Status No

Scope of Search External (includes Internal)

If internal, define scope of search

This position requires No Requirement

If other, please indicate

Department Description and Cultural Expectations

Equal Employment Opportunity Statement
South Dakota Mines does not discriminate on the basis of sex, race, color, creed, national origin, ancestry, citizenship, gender, gender identification, transgender, sexual orientation, religion, age, disability, genetic information or veteran status in employment or the provision of service.

Contact Information
Apply for the job now!
Also, check out other jobs in United States
Disclaimer: _ The information contained in this website is for general information purposes only. The website aims to connect job seekers with potential employers and provide relevant job search resources. _ Please note that if you find any job closed, we will update that job as soon as possible. or
Find current job openings Here
. All The Best