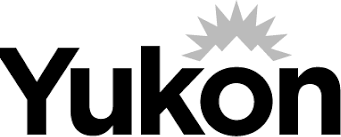 Job title: Registered Nurse

Company: Government of Yukon

Expected salary: $95799 – 111114 per year

Location: Whitehorse, YT
Registered Nurse Job Details:
This posting is Anticipatory for full time permanent positions working 75 hours bi-weekly in Continuing Care (Long term Care, Yukon Home Care program & Wind River Hospice House)
Your work, your life: balance
People like to throw the phrase around.
But what does it really mean to have work-life balance? Is it just about balancing your time at work with your time away from it?
In Yukon, we see it as the joy of living that comes from experiencing achievement and enjoyment in both your work and your personal life. Our communities, our lifestyles, our recreational and cultural options, and the opportunities for service, education, and personal growth.
Turns out, work-life balance is just another way of saying you're moving to a Continuing Care Career in Yukon.
If you are a team-focused Registered Nurse who is eager to use evidence-based practices to further the well-being of our Clients/ Residents and success of our program, then we invite you to be a part of this diverse and rewarding work experience in Continuing Care.
Our philosophy of care is "We are a community that respects and promotes dignity, individual freedom, choice, and lifestyle, and meaningful quality living.
The Yukon Home Care Program provides client-focused health services in the home, improving quality of life and supporting Yukoners to live independently. The Registered Nurse service delivery will include care management and liaison with the medical community, direct nursing care such as education and treatment related to medical conditions, and other nursing duties.
Long Term Care provide resident centered care in a way that creates a feeling of home and belonging for all who live in Yukon Continuing Care facilities through responsiveness to the uniqueness of each Resident. The Registered Nurse uses evidence-based practices, partnerships and innovation.
Wind River Hospice House provides residents with modern facilities, resources and all the support that comes from a highly collaborative teamwork environment. The Registered Nurse should be knowledgeable in providing care to clients and families at end of life, performing tasks such as administering medication and providing emotional support. The goal is to help patients live their final days with dignity and comfort.
We believe that nurses play a critical role in our health care system, and we offer a signing bonus of *$7500 for Registered Nurses. We also offer reimbursement of exam fees for new nursing graduates and yearly reimbursement for licencing fees.
Please click for more information on the retention and signing bonuses that we offer.
For more information about the recruitment process, please contact Ann Caron, HR Consultant at (867) 332-6273 or
Please do not email resumes to email address above; resumes may only be accepted through E-Recruitment. Link to create your account to apply
*Refer to for more information about preparing your resume for a Yukon Government posting *
Essential Qualifications

Please submit your resume clearly demonstrating how you meet the following qualifications. Please note selection for further consideration will be based solely on the information you provide in your resume.
Eligible for Registered Nurse registration with a Canadian registered nursing regulatory authority.
Recently applied knowledge of nursing theory, practices & techniques.
Desired Knowledge, Skills and Suitability

Candidates should have and may be assessed on their:
Ability to provide professional care for residents by promoting their physical, emotional and spiritual well-being.
Ability to provide leadership, coaching and training to members of the team.
Effective oral and written communication skills.
Excellent organizational skills.
Excellent critical thinking, relationship building and conflict management skills.
Ability to operate across multiple levels of care and within a transdisciplinary environment.
Strong understanding of working with various cultural backgrounds
Additional Information
Conditions of Employment: TB screening, Vulnerable Sector RCMP security clearance, CPR BLS (facilities)/CPR Level C (Home Care) (completed within last 6 months), Food Safe Level 1 , Transportation of Dangerous Goods (complete within last 18 months), WHMIS 2015, valid class 5 Drivers License, Home Care, and current registration with the Yukon Registered Nurses Association.
Job Requirements: Shift work (days, evenings, and weekends), exposure to plants and/or flowers, animals, latex products, second-hand smoke from residents/clients, heavy lifting 50 lbs and over, bending.
Eligibility List
12 months
Post Date
15 September 2023
Close Date
13 October 2023
Job Description
Apply for the job now!
Also, check out other jobs in Canada
Disclaimer: _ The information contained in this website is for general information purposes only. The website aims to connect job seekers with potential employers and provide relevant job search resources. _ Please note that if you find any job closed, we will update that job as soon as possible. or
Find current job openings Here
. All The Best