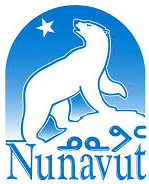 Job title: Registration Clerk QGH

Company: Government of Nunavut

Expected salary: $65395 – 74242 per year

Location: Iqaluit, NU
Registration Clerk QGH Job Details:
Community:
Iqaluit
Reference number:
10-508038
Type of employment:
Union Status:
Salary:
$65,395 to $74,242 per year, 37.5 per week shift schedule
Northern Allowance:
$16,008 per year
Closing Date:
Friday, October 27, 2023 – 11:59pm
This employment opportunity is restricted to Nunavut Inuit who reside in Iqaluit only.
Reporting to the Registration Supervisor, the Registration Clerk (Clerk) is the first point of contact for new and existing patients, register patients using a computerized system, verifying accuracy of all patient information, and providing information to patients and staff in a courteous and professional manner.
The Clerk provides the initial on-site contact with patients, visitors and other staff of the hospital. The Clerk is part of a multi-disciplinary team with focus on providing efficient care for patients. This role provides both internal and external communications and as such is required to be a team player and representative of quality patient care delivery. The Clerk liaises with medical boarding home for patient pick-up and with security for essential staff transportation services. The Clerk also operates the switchboard by answering/transferring incoming calls promptly and professionally as well as taking messages for staff as necessary.
The knowledge, skills, and abilities required for this job are usually obtained through a minimum of Grade (10) ten. Completion of Medical Terminology courses is considered an asset. This is a Highly Sensitive Position and a satisfactory Criminal Record Check, along with a clear Vulnerable Sector Check is required.
Please note that COVID-19 vaccination is a mandatory condition of employment. Submit proof of COVID-19 vaccination with your application.
The Official Languages of Nunavut are Inuktut, English and French. Applicants may submit their resume in any of the official languages of Nunavut. Fluency in more than one of Nunavut's official languages would be considered an asset. Knowledge of Inuit communities, culture, land, Inuit Qaujimajatuqangit, Inuktut and experience working in a northern cross-cultural environment are also considered assets.
Acceptable combinations of education and experience may be considered for this position. We encourage you to apply if you have equivalent years of education and/or experience equal to the education and experience requirements listed above.
An eligibility list may be created to fill future vacancies.
If you are interested in applying for this job, please email your cover letter and resume to . Please include the REFERENCE # in the subject line of your email.
The Government of Nunavut is committed to creating a representative workforce, therefore priority will be given to Nunavut Inuit who self-identify as being enrolled under the Nunavut Agreement in accordance with the Priority Hiring Policy.
Government of Nunavut employees serving a probationary period must obtain and provide written authorization from the deputy head of their employing department. The authorization from the deputy head must accompany your application for your application to be considered.
Possession of a criminal record may not disqualify candidates from being considered. An assessment of the criminal record will be measured against the scope and duties of the position. This is only a requirement for positions that require a satisfactory criminal record or vulnerable sector check.
Applicants may submit their resume in any of the Official Languages of Nunavut.
Only those candidates selected for an interview will be contacted.
The onus is on candidates in receipt of foreign post-secondary education credentials to have their foreign credentials assessed through a recognized Canadian education institution. Failure to do so may result in the rejection of their application.
Also, check out other jobs in Canada
Disclaimer: _ The information contained in this website is for general information purposes only. The website aims to connect job seekers with potential employers and provide relevant job search resources. _ Please note that if you find any job closed, we will update that job as soon as possible. or
Find current job openings Here
. All The Best