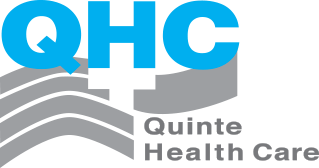 Job title: RN – Part-Time- In-Patient Unit – PECM

Company: Quinte Health Care

Expected salary: $35.52 – 50.85 per hour

Location: Belleville, ON
RN – Part-Time- In-Patient Unit – PECM Job Details:
Job Number:
J0623-0459
Union:
ONA
Salary:
$35.52 – $50.85/Hour
Job Title:
RN – Part-Time- In-Patient Unit – PECM
Job Status:
Permanent Part Time
Department:
ER
Site:
QHC Prince Edward County Memorial Hospital
Job Category:
Nursing Careers
Number of Positions:
1
Hours:
12 hour shifts
Prince Edward County Memorial Hospital (PECMH) is located in extraordinary Prince Edward County, which is surrounded by 800km of shoreline and is home to world-renowned Sandbanks Provincial Park. Prince Edward County, known to locals as 'The County', is bustling with artists, entrepreneurs, farmers, winemakers, chefs, and nature lovers. Whether you enjoy a day at the beach, cycling along farm-lined roads, enjoying a glass of wine and a wood-fired pizza, bird watching, camping, or simply strolling to shops and restaurants, 'The County' provides the perfect backdrop for a relaxed lifestyle, close to the amenities of a larger city in Belleville.
PECMH, which sees more than 40,000 patients each year, is being rebuilt as a leading edge facility, equipped to meet today's standards of exceptional care. The new hospital is anticipated to open in 2027 and will continue to offer a range of services including 24/7 emergency care, various outpatient clinics, diagnostic imaging (with CT being added in the new hospital), endoscopy, dialysis and palliative care. The hospital works closely with Prince Edward County Family Health Team, the other Quinte Health hospitals, and regional health centres, to serve the community together.
When you work at Prince Edward County Memorial Hospital, you are part of a family of health care providers who know each other's names, celebrate milestones together, and work collaboratively to provide incredible patient care to residents and tourists alike.
Required

Current Certificate of Registration in good standing, or eligible for registration from the College of Nurses of Ontario.
Current CPR or BCLS certificate.
Completion of Coronary Care 1 or equivalent (ex. QHC Cardio Concepts) or obtain within 6 months of the commencement of the position.
Capable of coping with a physically demanding workload. (Physical Demands Analysis (PDA) available to review)
Duties

Demonstrated leadership, critical thinking, interpersonal and communication skills to assume incharge responsibility to function independently.
Practices within the scope of professional, legal and ethical standards
Accountable to seek out and obtain education to enhance/improve practice
Formulates the plan of care in collaboration with other members of the interdisciplinary team
Continuously assesses, monitors and evaluates data regarding the patients physical, emotional, and psycho-social status
Continuous analysis of data to formulate nursing response and interventions based on the patient/family wishes, priorities, and needs
Plans interventions in collaboration with the inter-professional care team to formulate an overall plan of care
Implements the established plan of care in collaboration with the inter-professional team using advanced skill and knowledge within his/her professional scope of practice
Evaluates patient outcomes in a manner consistent with independent and interdependent nursing functions
Other duties as assigned.
Physical Demands Analysis
Strength
Required Occasionally – lifting and carrying average weight 20 pounds and max 50, pushing/pulling average 10-15 pounds and max 30 pounds, patient assist approx. 100 pounds.
Mobility
Required Constantly – standing,
Required Frequently – walking, bending/stooping,
Required Occasionally – sitting, twisting/turning, bending, crouching/squatting, kneeling, and
Required Rarely – balancing, climbing.
Dexterity
Required Frequently – forward shoulder movements, gripping/grasping, pinching, neck, elbow, shoulder, wrist and back normal range of motion,
Required Occasionally – fine finger movements, shoulder movements (up/down), and
Required Rarely – foot action.
Equal Opportunity
Quinte Health is an equal opportunity employer committed to meeting needs under the Canadian Charter of Rights and Freedom and the Ontario Human Rights Code. Our Recruitment process follows the Accessibility for Ontarians with Disabilities Act in order to provide a fair and equitable process for all candidates. Applicants requiring accommodation through the recruitment/interview process are encouraged to contact the Human Resources Department at 613-969-7400 x2577 or for assistance.
Quinte Health is an equal opportunity employer. We thank all interested candidates for their response, however, only those chosen for an interview will be contacted.
Apply for the job now!
Also, check out other jobs in Canada