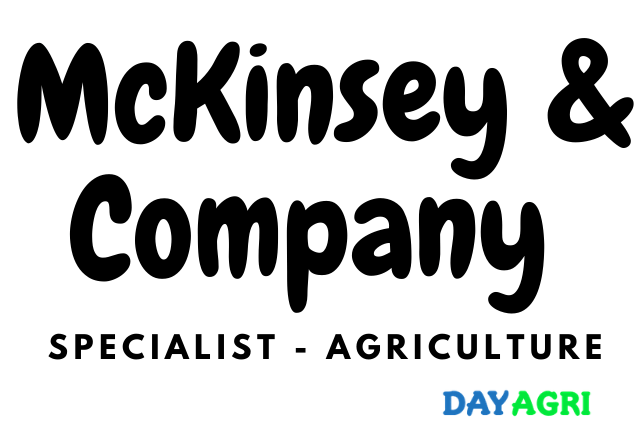 Specialist – Agriculture
Qualifications:
Bachelor degree; advanced degree (Master or PhD), ideally in agricultural-related research fields, such as agricultural economics, agronomy, biotechnology/plant genomics, precision agriculture-related fields, is a bonus item
More than 5 years of relevant experience in the agricultural field; ideally including alternative protein, microbiology/biotechnology, sustainability, dairy products, food procurement, equipment/irrigation, digital strategy and/or analytical transactions
Excellent track record and career development
Experience in participating in or leading operational improvement projects and/or successful change management
Have strong business and industry insights and problem-solving capabilities on a global scale
Strong interpersonal communication and English communication (oral and written) skills
Travel comfort-up to 60%
Who You'll Work With:
As part of our chemical and agricultural practices, you will work in one of our North American offices.
You will be part of the global practice of more than 100 core partners and practice-focused senior experts and more than 600 consultants who regularly work on chemical and agricultural projects.
McKinsey's agricultural service line supports companies throughout the agricultural value chain, from leading agricultural chemical, seed and fertilizer companies to agricultural commodity traders and processors. We also provide services to governments and foundations to shape transformative agricultural projects. Through our biological systems work, we support a systematic approach to land use, marine/fisheries and bio-based waste. Since 2015, we have carried out more than 1,100 agricultural projects and have worked closely with other practice agencies to support more agricultural and food-related projects (such as agricultural investment, consumer goods/retail commodity procurement).
What You'll Do:
You will use your industry knowledge and expertise to solve some of the most pressing and complex problems faced by customers.
In this position, you will be responsible for working with clients and for identifying problems, forming hypotheses, designing and analyzing, synthesizing conclusions into recommendations and helping our clients implement changes. Throughout the participation process, you will participate in discussions and presentations with client team members and leadership.
You will lead or promote knowledge development programs to expand our agricultural capabilities. You will establish and maintain a strong internal reputation and network with the client team. You will be in the "flow" of new external thinking and will update your personal knowledge and expertise over time to maintain a leading edge in this field. In this position, you will work as a team member on topics ranging from strategy and operations to conducting due diligence. Examples of job types include the transformation of agricultural/food companies while focusing on the operation and optimization of the "farm-to-table"/cost knowledge chain, helping private equity investors conduct due diligence in the agricultural/food industry, and how customers conduct business analysis Do better in terms of cost sales.