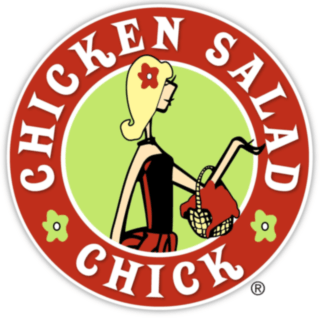 Job title: Supply Chain Coordinator

Company: Chicken Salad Chick

Expected salary:

Location: Atlanta, GA
Supply Chain Coordinator Job Details:
Description :
Job Summary
The Supply Chain Coordinator provides support and information analysis to the Chicken Salad Chick Supply Chain team. Assists in all functions of system maintenance, distribution, and procurement. Acts as liaison to ensure a smooth flow of information.
Essential Responsibilities
1. SKU and vendor record management consisting of appropriate documentation, upkeep of agreement timelines, costing formulation, price changes, and incident reporting.
2. Assist in inventory position monitoring and evaluation across distribution network.
3. Ensure all requests, concerns, and questions voiced by field operations are handled expeditiously.
4. Develop and nurture key relationships with Marketing, Finance, and Operations departments to maintain support as a valued partner.
5. Provide timely communication regarding programs to all pertinent parties to achieve flawless execution.
6. Support process enhancements in all technical areas to improve the overall Supply Chain function.
7. Partner with Company, Franchisee, distributors, vendors, and other key stakeholders to identify and work through opportunities for improvement of methods and processes to prevent future service failures.
8. Effectively support the relationship between field operation and third-party distributors.
Required Knowledge, Skills, and Abilities
· Strong organizational skills and attention to detail.
· Excellent written and verbal communication skills; ability to deal independently with internal customers and external resources.
· Able to make appropriate business judgments and decisions. Demonstrated ability to perform strategic thinking and planning.
· Build effective organizational relationships inside and outside the department; inspire trust via open, candid relationships, fair treatment, and consistent behavior.
· Working knowledge of Microsoft Office Suite, including Excel, PowerPoint, Word, and Outlook.
· Work under pressure and short timelines and able to handle multiple projects simultaneously.
· Must have strong multi-task management skills, including prioritization, decision-making, analytical, planning and problem solving.
· Develops and maintains good relationships with all franchise partners, company operations personnel, product suppliers, and distributors.
· Ability to work in office 4 days a week.
Education and Experience
· Bachelor's degree in Supply Chain Management, Purchasing, Logistics, or other related disciplines.
· 1-2 years supply chain or food/retail manufacturing. Restaurant or franchise experience is a plus.
Physical Demands
· Exerting up to 25 pounds of force occasionally to lift, carry, push, pull or otherwise move objects, including papers, boxes and/or computer equipment.
Note: The statements herein are intended to describe the general nature and level of work being performed by employees, are not to be construed as an exhaustive list of responsibilities, duties, and skills of those in this job classification. Furthermore, they do not establish a contract for employment and subject to change at the discretion of the employer.
Apply for the job now!
Also, check out other jobs in United States
Disclaimer: _ The information contained in this website is for general information purposes only. The website aims to connect job seekers with potential employers and provide relevant job search resources. _ Please note that if you find any job closed, we will update that job as soon as possible. or
Find current job openings Here
. All The Best