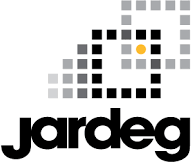 Job title: Finishing Excavator Operator- K+S Wellpad – Bethune

Company: Jardeg Construction Services

Expected salary: $40 per day

Location: Saskatchewan
Finishing Excavator Operator- K+S Wellpad – Bethune Job Details:
Position: Finishing Excavator Operator
Project Location: Bethune, SK (56km's NW of Regina)
Project Type: Industrial
Shift: Days
Schedule: 14/7
Allowance: LOA $150 per day worked (non-locals) or Travel $40 per day worked (locals only)
GC: Graham
Allied Partner: JCL Industrial Constructors
Reference Number: 23267
JCL Industrial Constructors was recently awarded the Well Pad 17 project at the K+S Potash Mine located near Bethune, SK. K+S Potash Canada extracts potash crude salt which is further processed into three types of potassium chloride. These products are used as natural fertilizers and compacted for use in a variety of industrial applications. Bethune is the first greenfield potash mine in the Province of Saskatchewan in more than 40 years and enables K+S to produce high quality potash for generations to come. The scope of work includes the construction of a new Well Pad facility to support the continued operation/expansion of this solution mine. Specifically the work includes; site development, construction of a new valve house, tank farm, rig pad as well as all associated piping, electrical, and instrumentation work.
Jardeg is recruiting Equipment Operators to join the team at K+S Potash Mine on a 14/7 rotation for approximately 4 months.
Living Out Allowance of $150 per day worked (non-locals) OR Travel Allowance of $40 per day worked (locals only).
Responsibilities:
Finishing grade +/- 10mm in timely manner
Back filling and transporting materials
Working in congested areas
Excavation
Other duties as requested
Minimum Requirements:
Must have a minimum of 5 years' experience operating equipment in an industrial workplace
CSTS 2020 or SCOT
WHMIS 2015
Valid Driver's License
Zoom Boom Certification is an asset
COME AND GET YOUR BOOTS DIRTY
With a significant presence in the construction, industrial maintenance, and turnaround sectors, Jardeg is the largest recruiter of skilled trades in Canada.
Annually, we support approximately 10 million hours of work and provide recruitment services of 10,000+ people.
If you're a tradesperson working in Canada, our position across commercial, infrastructure, and industrial construction, plus maintenance and turnarounds means we have more than just a job for you. We have a lifetime of work.
Also, check out other jobs in Canada