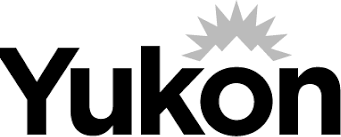 Job title: Home Support Worker

Company: Government of Yukon

Expected salary:

Location: Whitehorse, YT
Home Support Worker Job Details:
This competition for Auxiliary On-call positions.
Mission of Yukon Home Care Program is "The Yukon Home Care Program provides client-focused health services in the home, improving quality of life and supporting Yukoners to live independently."
Under the direction of the Home Support Supervisors, this position provides home support services to individual clients of Yukon Home Care Program to promote optimum level of functioning in the skills/activities of daily living and quality of life of clients.
For more information about this position, contact Jenna Bursey, Supervisor – Home Support and Scheduling Services at
For more information about this posting, contact Ann Caron, HRC at
Please do not email resume to email addresses above; resumes may only be accepted through E-Recruitment. Link to create your account to apply .

*Refer to for more information about preparing your resume for a Yukon Government posting *
Essential Qualifications

Please submit your resume clearly demonstrating how you meet the following qualifications. Please note selection for further consideration will be based solely on the information you provide in your resume.
Home Support Worker and or Nursing Home Attendant Certificate
Experience working in Home Care or community based setting
Experience providing personal care, home management, and respite care in a community setting
Candidates who have education, training, and/or experience equivalent to the essential qualifications listed above will be equally considered.
Desired Knowledge, Skills and Suitability

Candidates should have and may be assessed on:
Excellent interpersonal and communication skills
Passion for providing care for chronically ill or elderly clients
Ability to respect confidentiality
Ability to work independently as well as within a team
Experience working with various cultural backgrounds
Additional Information
Conditions of Employment: TB Screening, Vulnerable Sector RCMP Security clearance, CPR level C, Food Safe, WHMIS 2015, and a valid Yukon class 5 driver's license are required prior to hire.

Job Requirements: Exposure to pets, exposure to second-hand smoke, shift work and weekends, heavy lifting and bending.
Eligibility List
12 months
Post Date
10 October 2023
Close Date
23 October 2023
Job Description
Apply for the job now!
Also, check out other jobs in Canada
Disclaimer: _ The information contained in this website is for general information purposes only. The website aims to connect job seekers with potential employers and provide relevant job search resources. _ Please note that if you find any job closed, we will update that job as soon as possible. or
Find current job openings Here
. All The Best