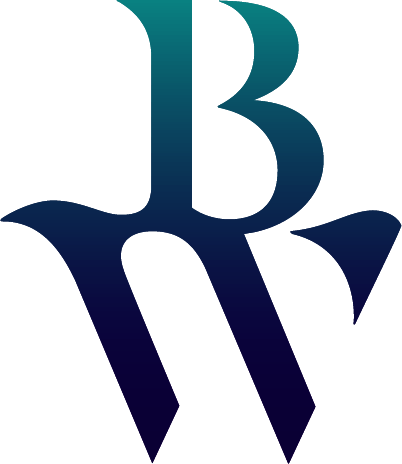 Job title: IT Global Infrastructure Analyst

Company: BW Group

Expected salary:

Location: Singapore
IT Global Infrastructure Analyst Job Details:
Job Description:
Summary:
The incumbent is responsible for effective managing, maintaining and supporting IT Infrastructure systems for cloud and on-premise services and cybersecurity across the Group. This position reports to the Head, Global IT Infrastructure.
IT BAU Support & Services Delivery
Provides Level 2 support for operations of IT Infrastructure systems for cloud and on-premise services including servers, backup & recovery, virtualization, SAN Storage
Respond to cybersecurity alerts escalated from Cybersecurity Operation Center (CSOC)
Manage and maintain a sustainable IT Infrastructure which covers systems & server administration, data center management, patch management, systems management, security management and ensure alignment with Group Infrastructure standard
Manage and collaborate with vendors on the working level to follow up and close tickets, reviewing of SLA and validation of SOW
Manage the onboarding of applications to company Single Sign-On (SSO) platform
Manage company data backup, restore, and monitor backup job to ensure that all company backup jobs are completed and kept online and off site according to policy.
Maintain and ensure good systems security is in place and in compliance with group policies and procedures.
Manage and maintain virtualized infrastructure, Citrix Xen Servers and Azure Virtual Desktop
IT Infrastructure Planning & Management
Project Manager for IT Infrastructure related projects including backup and storage, servers optimization and Cloud platforms in Azure and AWS
Ensure all systems change requests are in compliance with company policy
Document and maintain a comprehensive up to date IT Asset Register
Manage and work systematically with other IT teams to perform periodic systems maintenance and upgrade
Manage and monitor to ensure all global production systems are highly available at all time
Actively participating in development of processes, procedures and policies related to IT Infrastructure
Managing System Integrators/Vendors, Technology Partners to plan and initiate all global Infrastructure related services e.g. Data Center, Servers, Storage, Cloud and Cybersecurity
Maintain systems documentation, maintenance records, performs upgrades and/or replaces hardware
Ensure Systems and Data security to meet strict IT audit requirement
Qualifications:
Applicant MUST meet these minimum qualifications to be considered an applicant
Degree in Computer Science, Information Technology or equivalent
ITIL / MCSA / MCSE / VCP / Cloud (AWS or Azure) certification will be an added advantage
Excellent knowledge of HPE and IBM server hardware (including SCSI, RAID and Hyper Converged Technology)
Hands-on experience implementing and administrating server hardware, settings and maintaining policies and rights/security within a Microsoft Windows Server environment
Excellent knowledge of SSO (ADFS, Azure AD and OneLogin), Active D, DNS, DHCP, GPO (Win Server 2008/2012/2016)
Good knowledge of VMware vSphere / EXS and AWS/ Azure IaaS
Good knowledge of Crowdstrike EDR, Zscaler ZPA and ZIA
Sound working knowledge of Citrix Technologies including application publishing and AVD
Basic knowledge of networking, LAN/WAN operating system environments, TCP/IP
Basic knowledge in SIEM, SNMP and Syslog, or other industry standard monitoring systems would be advantageous.
Hands-on experience of Cohesity, Veritas Netbackup, Backup Exec, HPE Tape Library, AWS Snapshot and Azure Backup.
Data center operations on premise, Amazon Web Services and Azure (Physical Servers, VMware, Patch Management, OS hardening)
Exposure to Lotus Domino platform, HP & IBM SAN will be an added advantage
Able to work in a systematic and organized manner
Able to work tactfully with team members
Constantly strives to achieve results
Is determined to complete tasks and projects
Reliability, attention to detail, excellent interpersonal manner, patience with end users and ability to work independently are required.
Other Information:
At BW, we offer challenging work in an international environment with a team of dedicated and competent colleagues. We recognise that the success of BW rests with each employee's ability to provide the necessary skills and confidence within the team, and our training is tailored to suit individual needs and career aspirations.
Vision: Best on Water
Mission: We deliver energy for the world today, and find solutions for tomorrow
Values
Collaborative
Ambitious
Reliable
Enduring
If our values resonate with you and you think you can contribute, we would be delighted to hear from you!
Don't meet every single requirement? At BW, we value diversity and the unique experiences that people from different backgrounds bring to our business. We welcome you to apply for the role even if you don't fully meet all the listed requirements, especially if you are passionate about building an inclusive culture where we strive to be our best. You may be just the right candidate!
Information for Recruitment Agencies:
BW endeavours to recruit and fill vacancies directly. However, when we do need to engage with agencies, BW operates a preferred supplier list (PSL) and will not be accepting unsolicited applications from non-PSL agencies for this role.
About Us:
About BW Group
BW Group is a leading global maritime company involved in shipping, maritime infrastructure, and new sustainable technologies. Founded in 1955, BW controls a fleet of over 450 vessels and other floating assets, including oil production, gas import terminals, and wind-farm installation. The Group's fleet of over 200 LNG and LPG ships constitutes the largest gas fleet in the world. In the renewables space, the Group has investments in solar, wind, batteries, biofuels and water treatment. BW has nine publicly listed affiliates on the Oslo and New York Stock Exchange. Our main operating centres are in Singapore, Copenhagen, Oslo, Houston, London, Manila, Mumbai and Rio de Janeiro.
Are you ready to make an impact?
What drives us is our mission to deliver energy for the world today, and to find solutions for tomorrow. If you want to make lives better around the world by providing access to energy, while working on sustainability and decarbonisation, we'd like to hear from you. Working at BW you will feel the pulse of the world each day. If something happens in the world, we feel it, and you can play your part by anticipating and responding to it. Our high-performing teams are drawn to BW by the global nature of our work and the satisfaction of working with collaborative people who inspire each other to deliver exceptional results.
Apply for the job now!
Also, check out other jobs in Singapore
Disclaimer: _ The information contained in this website is for general information purposes only. The website aims to connect job seekers with potential employers and provide relevant job search resources. _ Please note that if you find any job closed, we will update that job as soon as possible. or
Find current job openings Here
. All The Best