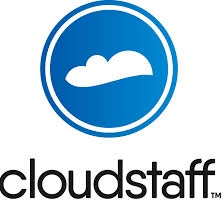 Job title: Project Support Officer/Assistant | WFO | Clark

Company: Cloudstaff

Expected salary:

Location: Philippines
Project Support Officer/Assistant | WFO | Clark Job Details:
Job Description Reporting to the Operations Manager, the Project Support Officer will achieve operational excellence in assisting projects and operations through effective communication and liaison between external and internal stakeholders as well as appropriate suppliers. The Project Support Officer will ensure the delivery of Allied Pumps products in full, on time and within budget. The Project Support Officer is responsible for helping to achieve project outcomes, delivery in full on time (DIFOT), control of and minimising associated project costs by the coordination of projects associated with pump design, manufacture and delivery. The Project Support Officer is responsible for compliance of quality processes, procedures, efficiency, accuracy and promptness of work outputs and assisting other team members to achieve work output targets, whilst ensuring their own safety and that of staff, contractors, agency personnel and visitors within Allied Pumps or on clients' sites. The Project Support Officer has the authority to create purchase orders associated with their projects whilst observing budget restraints. The Project Support Officer has the authority to use initiative, however must consult with the appropriate personnel and production personnel when considering making changes to processes and procedures. The Project Support Officer is accountable for project outcomes, their safety and the safety of others, behaviour, conduct, quality and efficiencies. The Project Support Officers jurisdictional area is within the Operations Office, production facilities, and client sites and at times may assist with other departments as required. All workers will adhere to safety requirements as detailed in policies and procedures, taking all reasonable measures to maintain safe working behaviours. All workers are expected to participate and practice continuous improvement activities and support organisational goals for a lean work environment. This position description is a general guide to the position the work holds and may change from time to time. These responsibilities do not limit what may be reasonably requested of the worker during their engagement with Allied Pumps Compliance Expectations Respond to staff emails and client's emails and phone calls within one working day or earlier. Work as a team player, turning to others to assist if unsure of what to do or becoming overloaded. Manage time in an effective manner, ensuring all milestone and deadline targets are met. Maintaining strict confidentiality, both staff and client's. Adhering to Allied Pumps policies and procedures. Follow instructions given (primarily from immediate supervisor) and carry out tasks set according to the priority Tasks & Responsibilities Safety High visibility clothing/vest worn whilst in or moving about the production, warehouse and yard areas. Safety standards are met and satisfied as detailed in WHS Manual. Safety risks are identified and reported. Safe work practices are established. Safety performance is measured by LTI's, near miss and correct documentation and briefs being delivered to the appropriate personnel or contractor. Project Coordination Oversee, organise, liaise and report on the projects progress, to various department managers, sales person and client Create timelines for projects Coordinate and liaise with staff and clients Coordinate pump commissioning with o Sales department Contact customers to arrange service bookings o Clients With the client, discuss safety requirements on site and organise any Personal Protective Equipment (PPE) and Job Safety Analysis (JSA's) if required Coordinate documentation including o Create the necessary paperwork – i.e. preparation of work orders o Quality Assurance (QA) o Manufacturers Data Report (MDR) o Inspection & Test Plans (ITP) o Manuals Coordinate drawings including o Mechanical o Electrical o Piping and Instrumentation Diagrams (P&ID) Monitor stock levels through reports o All non-stock project o Non stock components o Imported stock Order stock required for project Assist production managers with scheduling of projects Process material BOM's and coordinate picking times with the warehouse Purchasing Support Project specific purchase order generation and occasional product sourcing. Liaise with suppliers and follow up urgent project purchase orders to reduce delays. Operational Tasks Create work orders At the completion of job check against work order to ensure it is complete Create a non-standard Operations Maintenance Manual (OMM) for clients Liaison Liaising with clients and suppliers whilst representing Allied Pumps in a professional manner. Providing feedback to departments and direct manager. Emails and telephone calls are acknowledged within 1 business day or earlier. Reporting Actual GP% per line item on every project DIFOT per line item on every project Tasks & Responsibilities Daily KPI reports showing time exerted on various tasks Continuous Improvement Improve on or implement administration systems and processes to ensure lean management principles and practices are applied 5's is maintained Software Knowledge Requirements MS Excel Intermediate MS PowerPoint Basic MS Word Intermediate MS Outlook Intermediate AutoCAD Intermediate (Optional) PDF editor (Nitro PDF or Adobe Acrobat) (Optional) Education/Certificate Levels Completion of secondary school Completion of Mechanical or Electrical Engineering qualification Essential Selection Criteria Mechanical or Electrical engineering background or similar Strong interpersonal skills and an ability to successfully communicate and liaise with people at all levels, both internal and external to Allied Pumps Demonstrated organisational skills with the ability to use initiative and prioritise effectively. High level of accuracy and attention to detail High level of customer service Desirable Selection Criteria Previous experience in the manufacturing industry Previous project administration experience Previous experience in a Document Control environment Qualifications And Requirements Task including below Quality documentation Document control Expediting e.g. following up orders, placing urgent orders Reporting Processing Work Orders Morning shift/ Clark office The staff will be working in the Mining department
Apply for the job now!
Also, check out other jobs in Irelanda
Disclaimer: _ The information contained in this website is for general information purposes only. The website aims to connect job seekers with potential employers and provide relevant job search resources. _ Please note that if you find any job closed, we will update that job as soon as possible. or
Find current job openings Here
. All The Best