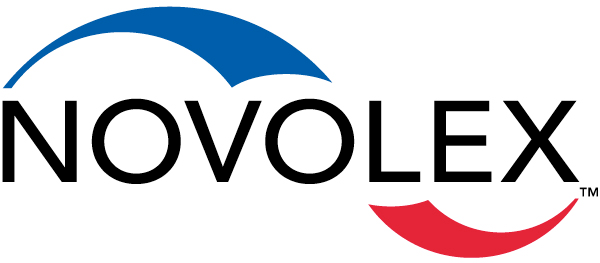 Job title: Maintenance Mechanic – Industrial Electrician or Millwright

Company: Novolex

Expected salary: $42 per hour

Location: Canada
Maintenance Mechanic – Industrial Electrician or Millwright Job Details:
Why Choose Us?
Novolex® is a leader in packaging innovation, choice and sustainability. We manufacture products in paper, plastic and sustainable materials for the food, retail, health and industrial markets.
Novolex's De Luxe Packaging brand, has over 70 years of experience. Our mission is to provide our current customer base and future customers a diverse range of paper and non-paper product lines and capabilities. De Luxe's products currently have a strong foothold in foodservice, dairy, confectionery, industrial and medical packaging. Our advanced paper conversion capability includes waxing, foil, lamination, pinch bottom bags and industrial packaging. Additionally, our non-paper manufacturing and converting capabilities include multi-layer laminations; composite coating; lamination; and unsupported aluminum foil processing and other capabilities.
Wage starts at $42.00 per hour
Company benefits
RRSP with company match
Our Sustainability Commitment
The Novolex sustainability vision is built upon three pillars: our products, our operations and our people. Each is critically important to our growth and future as a business. These pillars form the foundation of our company-wide commitment to sustainability, helping us achieve our ambitious goals through our wide-ranging initiatives. How You'll Perform the Role
SHIFT REQUIREMENT:
Monday – Friday – 8 hours 3:00 pm – 11:30 pm (afternoon shift)
The Maintenance Mechanic – Industrial Electrician is responsible for proactively maintaining operation of machinery and mechanical equipment thru preventive/predictive maintenance.
Understands and complies with all workplace safety regulations
Mechanically inclined with great problem-solving skills.
Making decisions based on technical documents.
Observing safety procedures and meeting electrical codes.
Works well independently and with other team members.
Perform quality testing and inspections.
Good communication skills.
Organized with attention to detail.
Ability to work in a fast-paced and stressful environment.
Mechanical skills –should be comfortable using hand and power tools to perform repair and maintenance tasks on a variety of industrial machines
Electrical skills – Installing, repairing, and maintaining electrical components of industrial equipment.
Troubleshooting –requires excellent troubleshooting skills, and should be able to follow steps to isolate and address mechanical issues
Physical stamina and dexterity –must be dexterous enough to maneuver around large pieces of machinery and should have the physical stamina needed to spend long shifts on their feet. Able to bend, stretch, push, pull, and move as needed to reach, clean, and service machinery. Prolonged periods standing and walking. Must be able to lift and carry up to 50 pounds unassisted. Must be able to visually inspect machines.
Problem-solving skills – problem-solving skills are central in this role to devise solutions to keep machinery working safely without impacting efficiency
What We Need From You
Must be able to work straight afternoon shift but have flexibility for other shifts
Must be Eligible to work in Canada
Must be Certified Industrial Electrician 442A or Certified Millwright 433A
Able to working as a team or alone to complete projects
Work overtime as required.
Ability perform the essential functions of the job with or without accommodation.
Two (2) years of food or production manufacturing
Must have 2-3 years experience working as an Industrial Electrician or Millwright.
Must be able and willing to perform mechanical work in addition to Electrical work
Must be fluent in English (reading and writing)
Experience operating forklift equipment.
Ability to successfully multitask in a fast pace environment.
The commitment to stay safe and to continue to learn and develop.
Satisfactorily completes training courses as determined by management.
What You'll Get From Us
Benefits
With safety as our top priority and a commitment to employee well-being an important focus, we offer comprehensive and competitive benefits that include medical, dental and vision insurance (including Telehealth options) as well as a variety of other well-being resources focused on mental, physical and financial health. Specific benefits and well-being programs may vary depending on where you work.
Community Engagement
At Novolex, giving back to the local communities that support us is important. Our Focused Giving Program prioritizes support for organizations whose missions promote sustainability initiatives or address food and hunger needs. We also encourage facility level support of activities in the communities where our employees live and work.
Training and Development
We offer constant opportunities for advancement. From skills development to advanced education programs, training and development programs and courses are available through Novolex University. Programs include company and industry training curricula, support for formal education through the Tuition Reimbursement Program, and a Learning Management System that supports and enhances employee skills at all levels of the organization.
Apply for the job now!
Also, check out Job Opportunities Sponsorship in Canada