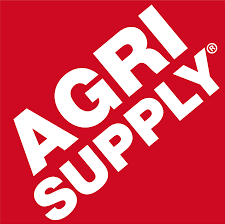 Job title: Sales Associate (Part Time)

Company: Agri Supply

Expected salary:

Location: Statesboro, GA
Sales Associate (Part Time) Job Details:
Duties & Responsibilities
Greets customers on sales floor and determines make, type and quality of merchandise desired, including agricultural and tillage parts. Assists customers with selecting and loading disc harrow blades.
Rotates livestock feed and assists with unloading feed trucks.
Cuts sprayer, suction, and discharge hoses that are sold per square foot.
Offers directions to other locations in the store and provides assistance with merchandise.
Researches items and product information in sales catalog for customers, and makes phone calls to the purchasing department to secure items for customers.
Loads/transports customers' verified purchases by hand or with a forklift either to the register and/or to customers' vehicle.
Displays merchandise, suggests selections that meet customer's needs, and emphasizes selling points of article such as quality and utility.
Prepares sales ticket, writes up special orders for customers, and follows through on special orders.
Wraps or bags merchandise for customer, if needed.
Takes inventory out of stock and maintains adequate inventory levels in their department. Requisitions merchandise from overstock, warehouse, etc.
May train and assist new employees in department.
Passes along information for new stock items to the managers. Informs managers of any quality control problems with stock.
Performs price changes on items in the department.
Maintains work area and shelves that are neat, clean, organized, and attractive to all customers, ensuring all items are properly labeled.
As needed, assists Shipping/Receiving Department by staging Bulk items with a forklift.
Works directly with other clerical personnel, store personnel, and management personnel to accomplish job duties.
Any and all other duties assigned by management.
Qualifications & Education Requirements
Some High School/ HS Diploma/ GED
Or six months to one year related experience and/or training; or equivalent combination of education and experience
Agriculture background preferred.
Strong communication skills that can make customers feel welcome in our store.
Ability to add, subtract, multiply, and divide in all units of measure, using whole numbers, common fractions, and decimals. Ability to compute rate, ratio, and percent and to draw and interpret bar graphs.
A positive attitude and a desire to promptly resolve potential customer issues or complaints.
Knowledge of agricultural equipment, parts and supplies either by educational program or practical use preferred.
EEO Employer
Powered by JazzHR
Apply for the job now!
Also, check out other jobs in United States
Disclaimer: _ The information contained in this website is for general information purposes only. The website aims to connect job seekers with potential employers and provide relevant job search resources. _ Please note that if you find any job closed, we will update that job as soon as possible. or
Find current job openings Here
. All The Best