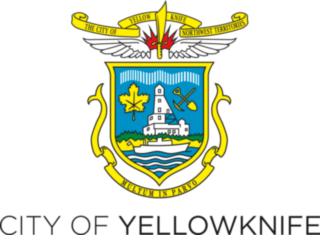 Job title: Solid Waste Facility Attendant I

Company: City of Yellowknife

Expected salary: $70872 – 83124 per year

Location: Yellowknife, NT
Solid Waste Facility Attendant I Job Details:
The City of Yellowknife is an inclusive employer offering a dynamic and rewarding work environment that delivers valuable services to our residents. Working in Local Government provides many opportunities to not only develop your career but also to improve the lives of residents and visitors to Yellowknife! At the City, the diverse backgrounds of our employees help us to create a positive, safe and fun environment for us all. The City is committed to hiring a diverse and skilled workforce that is representative of the community, strengthening our ability to provide high-quality services and excellent customer service to residents. In addition, the City of Yellowknife is committed to reconciliation and implementing actions intended to increase the number of Indigenous peoples who work for the City. The City of Yellowknife welcomes applications from all qualified candidates and encourages Indigenous persons, visible minorities, and persons with a disability to self-declare when submitting their application.
We are currently seeking a hard-working individual to join our team of employees at the Solid Waste Facility as a Solid Waste Facility Attendant I. Under the supervision of the Supervisor, Solid Waste Facility, and the general supervision of the Manager of Sustainability and Solid Waste, the incumbent directs the acceptance, processing, and placement of refuse, operates equipment and performs duties related to the City's solid waste management program. This includes operating weigh scales and collecting tipping fees; cleaning and maintaining all areas of the Baling Facility, landfill site, and recycling stations and operating a roll-off truck, loader, bobcat, baler, compactor and dozer. It also includes some labouring work such as shovelling and some heavy lifting. This position is located at the City's Solid Waste Management Facility and involves working weekends when required.
The position requires a valid Class III Driver's Licence with air brake endorsement and manual transmission, a certificate in Transportation of Dangerous Goods (TDG), and a minimum of two years of experience operating equipment such as a tandem truck, loader, bobcat, excavator, dozer, and baler. Applicants must have a demonstrated ability to operate equipment in a safe manner. The work involves heavy lifting and manual labour such as shovelling therefore applicants must be physically fit. Preference will be given to applicants with previous experience working in a solid waste management facility or equivalent training/experience.
The City of Yellowknife offers an attractive salary range of $70,872 – $83,124 and a fully comprehensive benefits package including monthly housing and vacation travel allowances, and a defined benefit pension plan.
This position will remain open until filled.
Please visit the City of Yellowknife Website at: to submit your resume.
Please be advised that the City of Yellowknife requires all prospective employees over the age of 17 to provide a criminal records check prior to employment. We thank all applicants who apply but advise that only those to be interviewed will be contacted
Apply for the job now!
Also, check out other jobs in Canada
Disclaimer: _ The information contained in this website is for general information purposes only. The website aims to connect job seekers with potential employers and provide relevant job search resources. _ Please note that if you find any job closed, we will update that job as soon as possible. or
Find current job openings Here
. All The Best