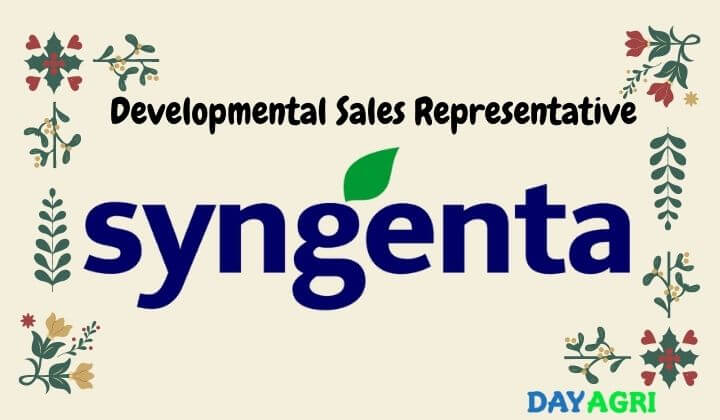 Full-time Job: Developmental Sales Representative Crop Protection
Company: Syngenta
Location: Greensboro, NC 
Syngenta is a leading agricultural company that helps improve global food security by enabling millions of farmers to make better use of available resources. Through world-class scientific and innovative crop solutions, our 28,000 people in more than 90 countries are working to change the way crops are grown. We are committed to saving degraded land, enhancing biodiversity, and revitalizing rural communities.
Work with us and you will get
As Syngenta's Crop Protection Development Sales Representative (DSR), you have the opportunity to work with some of the smartest people in the industry and find real solutions in actual projects.
Competitive salary
Continuous career development resources
Opportunities to engage in cutting-edge projects
Meaningful project to solve the problem
Developmental Sales Representative Role purpose:
Develop effective product and technical expertise through an accelerated talent development program.
Training is provided in house and guidance is provided by management and marketing
Manage and support customer base
Achieve sales targets within a given territory
This is a field-based role with locations throughout the US.
Accountabilities:
Develop proficiency in proper product use recommendations and expectations: to include product features and benefits, pest identification, scouting, application timing, customer meetings, sale confirmation, and basic territory management
Accomplish learning objectives effectively and provide value-added services to targeted accounts
Implement sales strategy to achieve sales objectives in assigned territory
Manage travel expense budget
Act as a steward of product portfolio by making product use recommendations and by servicing products in the field as needed
Develop and manage customer relationships by developing a deep understanding of customer needs
Work with colleagues to develop effective ways of working that enable the Sales Team.
Seek direction and assistance from Manager or more experienced Sales Rep in non-routine matters
Qualifications:
Critical experience
Minimum education requirement: BA/BS degree, preferably in Ag Science
New or recent graduate from an accredited college/university (0-6 months)
Experience with former agricultural internships preferred
Demonstrated critical professional and personal capabilities
Customer Focus
Business Acumen
Resilience
Integrity and Trust
Drive for Results
Effective Teamwork
Interpersonal Savvy
Negotiation
All applicants must be eligible to work in the US.