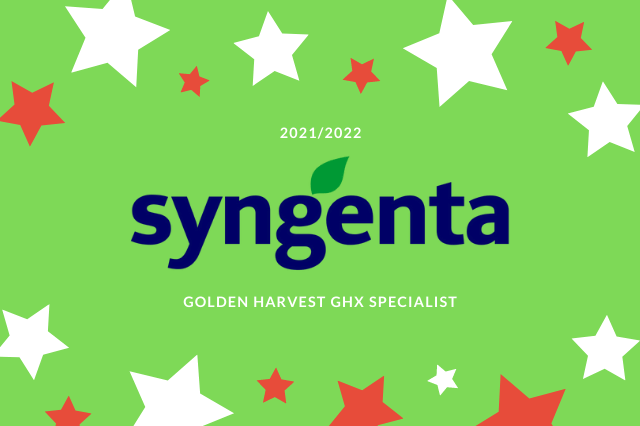 Job: Golden Harvest GHX Specialist
Location: Atlantic, Ottumwa, Indianola, Washington, or Winterset, Iowa
You will promote the prosperity of farmers in the following ways:
By listening to farmers' opinions, exceeding their expectations, and aligning interests with farmers' interests, provide a unique customer obsession experience
Conduct business in a modern way by providing a differentiated sales experience​​
Teach farmers by challenging the status quo and by bringing expertise to build long-term trust
In-depth understanding of customer needs and agriculture
Customize and provide standardized field recommendations
Provides access to the industry's broadest and most diverse hybrid product portfolio
Become a strong contributing team member in the broader seed sales team
Golden Harvest GHX Specialist Accountabilities:
Provide plans and offers to target customers
Create demand at the customer level to ensure that customers understand our products and have further interest in Syngenta solutions
As the manager of Syngenta's product portfolio, work with agronomy to make recommendations and manage issues in this area as needed
Recommend product placement to achieve higher customer satisfaction
Achieve sales, profit and market share targets in the region and region
Regularly collect and report market intelligence and related value chain insights
Manage operating budgets, variable sales expenses, and marketing funds within regional guidelines.
Develop your designated territory by adding new farmers
Accurately predict customers in the region
Develop a regional business plan, identify specific opportunities, must-wins and strategies to increase regional sales
Qualifications:
Bachelor of Arts in Agriculture or Bachelor of Science, or degree in non-agricultural subjects, or corresponding work experience
More than 2 years of customer-centric work experience, with demonstrated sales and negotiation skills
No visa guarantee is provided for this position
Syngenta Offer:
Full benefit package (medical, dental and vision), starting from the same day you do
Basic salary + commission potential
401k plan and company matching, profit sharing and retirement savings contribution
Paid holidays, 12 days paid holidays, maternity and paternity leave, educational assistance, health plans, company discounts, etc.
A culture that promotes work/life balance, celebrates diversity and offers many family-oriented activities throughout the year
Syngenta is an equal opportunity employer and will not be based on race, color, religion, sex, national origin, age, sexual orientation, marriage or veteran status, disability, or any other legally protected status.
Family and Sick Leave Act (FMLA)
(https://www.dol.gov/whd/regs/compliance/posters/fmla.htm)
Equal Employment Opportunity Commission (EEOC)
(https://webapps.dol.gov/elaws/firststep/poster_direct.htm)
Employee Polygraph Protection Act (EPPA)
(https://www.dol.gov/whd/regs/compliance/posters/eppa.htm)