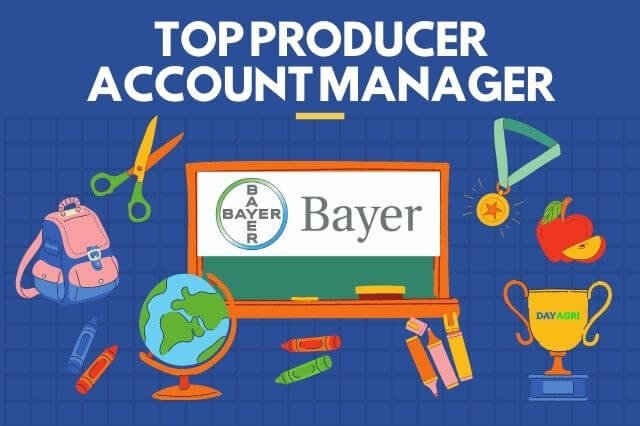 Top Producer Account Manager – Crop Science – South Dakota
TASKS AND RESPONSIBILITIES:
Top producer sales account managers are responsible for effectively establishing long-term business relationships and providing first-class customer experience for 40 +/- major farmers across the country, who operate at least 10,000 acres of field corn or soybeans in South Dakota.
The main responsibilities of the role of a top manufacturer account manager are:
Create value-added by meeting specific customer needs and tailor-made solutions;
Become the main contact for all Bayer related products, including seeds and traits, crop protection, climate and seed application solutions. This includes ensuring that customers fully understand our existing product lines, as well as introducing and educating new products;
Based on marketing strategy, financial and product forecasts, resource allocation, tracking, and budget reporting, formulate regional plans to optimize sales and growth;
Communicate and collaborate with managers of all Bayer brands to maximize sales;
Trial and implement new products/solutions on sub-account sets as needed;
Organize and coordinate subject matter experts for all functions;
Establish relationships with third-party value/service providers as needed;
Ensure the establishment and implementation of stakeholder responsibilities according to plan negotiation, operation, dealer activities, communication, etc.;
Work with the agronomy team to ensure that product/technical knowledge is transferred to the account.
Qualifications:
A bachelor's degree in a related field, at least eight years of relevant business experience or a master's degree, and at least six years of relevant experience or a master's degree in business administration;
Financial, time and territorial management capabilities;
Demonstrate self-motivation, initiative, self-confidence, and result orientation;
Excellent communication skills (interpersonal, oral, and written);
Able to work successfully in a fast-paced and constantly changing environment;
Advanced computer and presentation skills (proficient in using Word, Excel, PowerPoint, Outlook);
Willing to travel frequently;
The job requirement is to drive in a company that may fall under the jurisdiction of DOT/FMCSA. This may require hauling trailers, products, supplies or equipment in a safe manner.
Preferred Qualifications:
Agronomy, agriculture, business, biology or related field degree;
Sales, marketing, and/or account management experience;
Demonstrated knowledge of agricultural systems;
Experience working in the seed industry;
Agronomics, pest management, and plant physiology.
YOUR APPLICATION
Bayer offers a wide variety of competitive compensation and benefits programs. If you meet the requirements of this unique opportunity and want to impact our mission of Science for a better life, we encourage you to apply now. Be part of something bigger. Be you. Be Bayer. To all recruitment agencies: Bayer does not accept unsolicited third-party resumes. Bayer is an Equal Opportunity Employer/Disabled/Veterans Bayer is committed to providing access and reasonable accommodations in its application process for individuals with disabilities and encourages applicants with disabilities to request any needed accommodation(s) using the contact information below.
Location:
Division:
Crop Science
Reference Code:
464541
Contact Us
Email:
hrop_usa@bayer.com