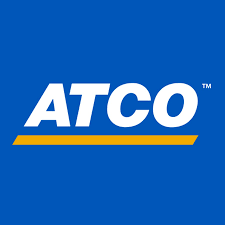 Job title: Plant Maintenance Technician II

Company: ATCO

Expected salary: $40.64 – 50.05 per hour

Location: Whitehorse, YT
Plant Maintenance Technician II Job Details:
Job Description:
Division: Electricity Operations
Location: Whitehorse, YT
Salary: $40.64 – $50.05/hour
Relocation: Relocation Assistance will be provided to successful candidate
Position Summary:
Always there. Anywhere. That's us! We are committed to delivering inspired solutions for a better world. We care about our communities, we care about each other, and we care about showing up for those who need us. We value and encourage different perspectives, and we have the courage to do the right thing, even when it's hard.
Under the Team Lead in Whitehorse, the technician ensures regular maintenance, repairs, and inspections of diesel and hydro generation equipment, along with administrative duties.
We're looking for someone who cares about their work and strives for more each day. Someone who challenges the status quo, embraces change, and thrives in a collaborative work environment. If you are someone who approaches work with passion, curiosity, and the courage to innovate, then this role is for you.
Whitehorse is a designated community, and a comprehensive northern benefit package will be provided, including:
An additional 5% of base salary
An additional $600 a month
Additional vacation days
What You Get to Do:
Conduct regular equipment checks and perform basic operations.
Start, synchronize, and regulate power-generating units.
Diagnose issues both on-site and remotely using SCADA; make necessary repairs.
Assist in major equipment overhauls and coordinate with external contractors.
Document equipment maintenance histories and update the CMMS.
Ensure safe work conditions and adhere to safety/environmental standards.
Travel to remote locations as required.
What you Bring:
High School Diploma or G.E.D.
A provincial trade certificate in Heavy Duty Mechanics, Millwright or other similar trade is required.
Minimum 5 years related experience.
Valid Operator's license and First Aid Certificate with CPR.
Mechanical and electrical system knowledge.
Basic computer skills (Microsoft Office 365).
What We Offer:
A culture based on caring, integrity, agility, collaboration, and striving for excellence.
Competitive compensation
Flex benefits
Tuition assistance program
Training and mentorship programs
Charitable donation matching
We would like to thank everyone for their application; however, only those being considered for an interview will be contacted.
ATCO Electric is part of ATCO Ltd. ATCO delivers inspired solutions for a better world. We are a diversified global corporation with investments in the essential services of Structures & Logistics, Utilities, Energy Infrastructure, Retail Energy, Transportation and Commercial Real Estate. Learn more about how we build communities, energize industries and deliver customer-focused solutions like no other company in the world at . ATCO is proud to be an equal opportunity employer. Visit our website for more information.
Apply for the job now!
Also, check out other jobs in Canada
Disclaimer: _ The information contained in this website is for general information purposes only. The website aims to connect job seekers with potential employers and provide relevant job search resources. _ Please note that if you find any job closed, we will update that job as soon as possible. or
Find current job openings Here
. All The Best