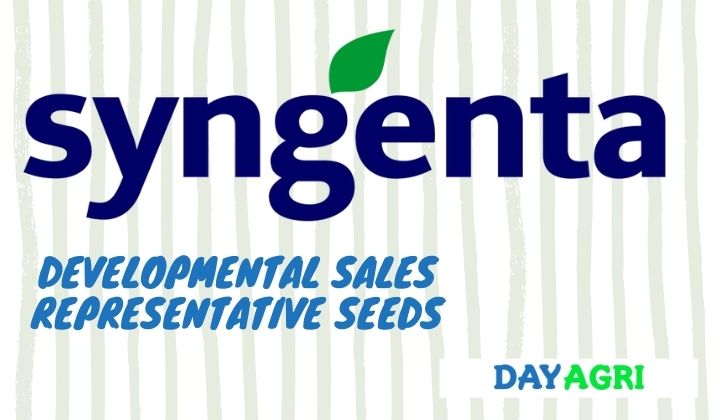 Farming Jobs Full-time: Developmental Sales Representative Seeds
Company: Syngenta
Location: Greater Sioux Falls Area
Syngenta is a leading agricultural company that helps improve global food security by enabling millions of farmers to make better use of available resources. Through world-class scientific and innovative crop solutions, our 28,000 people in more than 90 countries are working to change the way crops are grown.
We are committed to saving degraded land, enhancing biodiversity and revitalizing rural communities.
Multiple positions and locations are available.
As Syngenta's seed development sales representative (DSR), you will become an important member of the high-performance sales team and participate in comprehensive curriculum-based learning opportunities to prepare you to become a successful regional sales leader in the agricultural field. You will get a competitive salary and continuous career development resources.
Developmental Sales Representative Seeds Role:
Achieve sales targets within a given territory
Manage and support the customer base
Training is provided house and guidance is provided by management and marketing
Entry-Level sales professional with limited product and market knowledge
Develop effective product and technical expertise through an accelerated talent development program.
Responsibilities:
Implement sales strategy to achieve sales objectives in assigned territory
Provide market intelligence and territory opportunity information, maintains CRM data as part of the process
Advise channel partners on presentation of products and promotional materials
Manage simple customer relationships regardless of direct or indirect channel
Identify and analyze customer needs to the sales management and marketing organization
Develop proficiency in proper product use recommendations and expectations: to include product features and benefits, product placement, scouting, customer meetings, sale confirmation, and basic territory management.
Receive direction and assistance from Manager or more experienced Sales Rep in non-routine matters
Develop accurate volume of product to be sold as required by Sales Manager
Manage travel expense budget
Developmental Sales Representative Seeds required:
Requires developed specialized skills, or a breadth of skills, through job-related training, considerable on-the-job experience, and course work
Experience with former agricultural internships preferred
BA/BS degree August 2021 – May 2022, preferably in Ag Science
Must have a valid Driver's License
First-hand knowledge of farming is a definite asset
Knowledge of agronomics, general cropping practices, agricultural technology and trends and requirements for pest control
Excellent verbal and written communication skills including strong interpersonal skills
Ability to lead, be self-directed and to work as part of a team
All applicants must be eligible to work in the US